Rosario Dawson's cousin pleads guilty to assaulting three women in NYC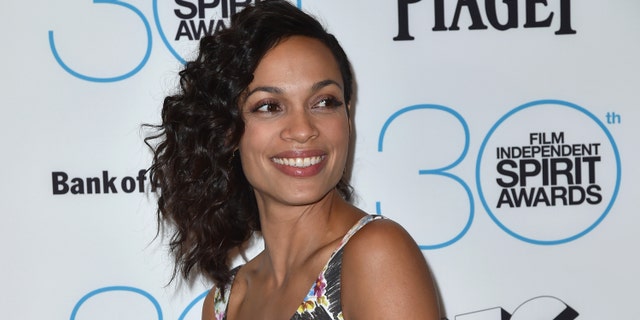 A relative of actress Rosario Dawson pleaded guilty to sexually assaulting three women in the span of five months in New York City's East Village.
The New York Daily News reported that 28-year-old Juan Scott will get 14 years in prison plus 10 years of supervision upon his release for the attacks.
Scott, who is a cousin to the "Cesar Chavez" actress, admitted that in June 2014 he followed a stranger into her East Village building and sexually assaulted her. He also assaulted a former girlfriend in September of the same year, as well as a 20-year-old woman in an elevator a month later.
In his plea agreement, Scott pleaded guilty to first-degree burglary as a sexually motivated felony and two counts of sex abuse in the first degree, the Daily News reported.
Like us on Facebook
Follow us on Twitter & Instagram