Ronan Farrow throws shade at NBC News for 'veil of silence' around Harvey Weinstein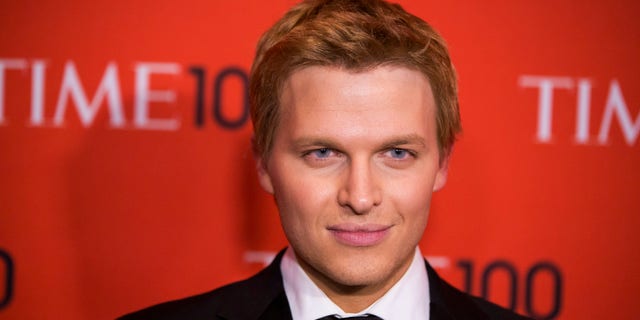 NEWYou can now listen to Fox News articles!
Ronan Farrow continues to take subtle jabs at NBC News for refusing to air his reporting that would have outed Harvey Weinstein as a sexual predator months before he eventually published his findings in The New Yorker.
"This story has revealed so much about the evil of men," Farrow said, while accepting a 2017 Voices of Solidarity award from Vital Voices. "The crimes, the abuse of power, the men who prey upon the vulnerable, the men who maintain a veil of silence around that predation."
NBC news executives Andy Lack and Noah Oppenheim have not been transparent about why they spiked Farrow's bombshell expose on Harvey Weinstein and are presumably who tried to maintain the "veil of silence." The story, which is now racking up Pulitzer buzz, helped to spark a national debate on the treatment of women in the workplace.
The embattled Lack and Oppenheim recently had to fire their biggest star, Matt Lauer, over inappropriate sexual conduct and it may not even the biggest scandal they're caught up in. Observers have asked if NBC's unwillingness to reveal Weinstein's behavior was linked to a "glass houses" problem.
Farrow thanked a variety of colleagues from The New Yorker who proved "courage still exists" in journalism before bringing up NBC News producer Rich McHugh's role in exposing Weinstein.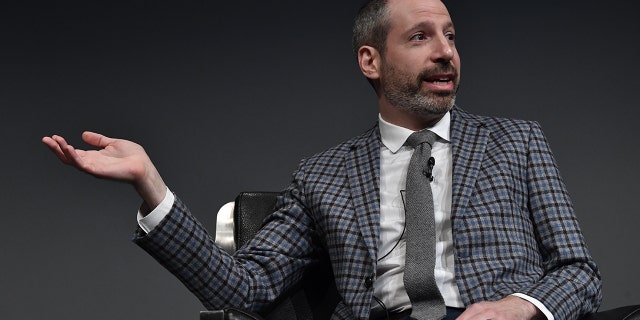 "He is an unsung hero of this entire story. He stood by for interview after interview and refused to back down, even when he was told to stop," Farrow said. "He kept going and he wouldn't be intimidated."
McHugh did not respond to Fox News' request for comment.
Last month, the HuffPost reported that "NBC tried to put a stop" to an interview with a woman accusing Weinstein of rape so the celebrity scion "wound up paying out of his own pocket for a camera crew to film an interview."
During his speech, Farrow said that the men who "kept this quiet" are not the whole story and everyone needs to fight against men who would "silence an abuse."
Oppenheim moonlights as a Hollywood screenwriter and industry insiders suspect his side gig influenced his decision to spike Farrow's Weinstein report, while other insiders feel Lack is ultimately responsible for passing on one of the most important scoops of the year. Lack has remained quiet on the subject while allowing his top deputy to take the public heat.
Oppenheim is represented by the Creative Arts Agency and The New York Times recently published a lengthy feature that details CAA's role in protecting Weinstein. Farrow was also with CAA until five days after his story was published in The New Yorker, when he signed with its primary competitor agency, WME.
NBC has declined to comment on Farrow's status at NBC News, although Twitter bio still says he works as an investigative reporter for NBC's "Today" show. Farrow's employment contract with NBC has reportedly expired and he has appeared on rival networks.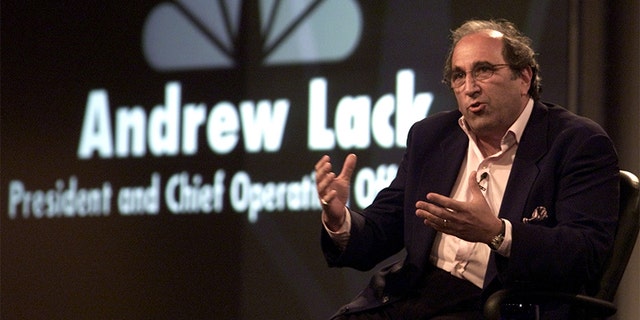 Farrow recently published a still photo from an interview he conducted with Weinstein accuser Rose McGowan that never aired on NBC.
"Thankful for the women and men who have come forward with painful stories and helped to chip away at a culture of silence. When I sat down for this interview almost a year ago, the world was a different place," Farrow wrote to caption his Instagram post.
An NBC News insider told Fox News the photo is "the first frame" of any of Farrow's sit-down interviews with Weinstein accusers that has been seen publicly because the network refused to air it.