Rocker Sting Stung by Controversy Over Secret Concert for Dictator's Daughter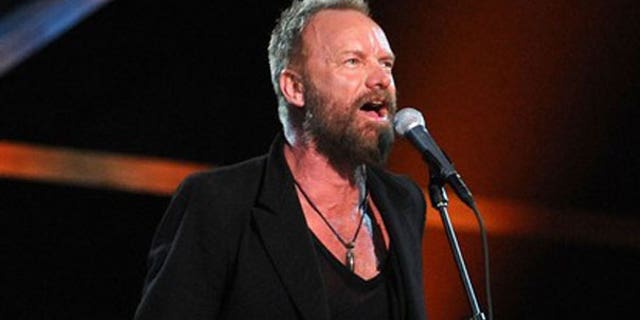 O Sting, where is thy sting?
It is not where his principles lie, according to human rights activists who are demanding that the superstar stinger donate to charity the more than $2 million dollars "in blood money" he received for playing a secret concert for the daughter of one the world's most brutal dictators, Islam Karimov of Uzbekistan.
The little known dictator burst upon the international scene in 2005 when his troops opened fire on protesters in the city of Andijan. Estimates of the number of casualties, largely women and children, run from 187, the state official figure, to 5000. In the outrage that followed, Karimov closed an American military base used to support troops in Afghanistan and shifted his allegiances to China and other non-Western nations.
Last November, Sting gave what groups who monitor the Uzbek dictatorship called a "secret" and "private" concert at the behest of Karimov's daughter, Gulnara, who human rights groups say is deeply involved in siphoning off the money from the country' natural resource sales into family coffers. She is particularly vilified for using forced child labor in the impoverished country's vast cotton fields.
Tickets to the concert were priced at between $1000 and $2000 — about 45 times the average annual salary in Uzibekistan.
But Sting, whose career was boosted by his concert work for Amnesty International and who wrote a hit song, "They Dance Alone," dedicated to Chile's Mothers of the Disappeared, appears unstung by the controversy.
He told the Guardian, a British newspaper, that the concert was sponsored by UNICEF, the United Nations Children's Fund, though the relief organization denies it was involved in the concert.
He also told the Guardian: "I am well aware of the Uzbek president's appalling reputation in the field of human rights as well as the environment. I made the decision to play there in spite of that."
"I have come to believe that cultural boycotts are not only pointless gestures, they are counter-productive, where proscribed states are further robbed of the open commerce of ideas and art and as a result become even more closed, paranoid and insular."
Upon hearing the singer's explanation, Craig Murray, a former British ambassador to Uzbekistan, asked simply "Is he mad?"
Uzbekistan Exposed, a human rights group dedicated to exposing Karimov's abuses, thinks so, and it is launching a campaign to force Sting to give up the "blood money" he received for his concert. On its Web site, the group says it is "now calling on him to apologize and donate his fee to pro democracy, human rights and anti-child labor groups. We shall continue to relentlessly pursue Sting until he does so."
Sting's agent, Tracy Bufferd, and Amnesty International did not return calls for comment.