Robin Wright talks being labeled a cougar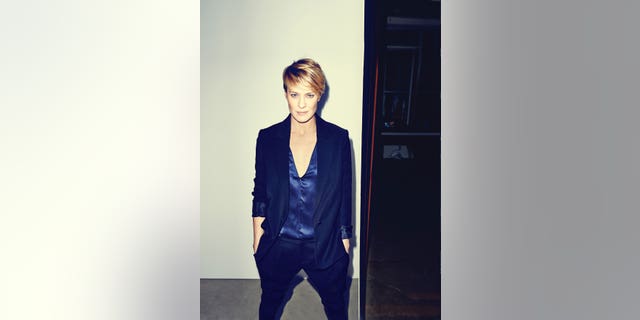 If you want to call Robin Wright a cougar, she's won't be listening.
The 47-year-old actress, who is engaged to Ben Foster, 33, told Details magazine she avoids reading the news about herself because she doesn't want to hear things like that.
"You know, I deliberately don't read anything about myself for that reason," she told the magazine.
If Wright did pick up a magazine or two, while she may find the word cougar being thrown around, she would also most certainly find the endless praise for her character Claire Underwood, on "House of Cards."
The character's fierce attitude has resonated with fans of the show.
"I liked the way [executive producer] David Fincher described her to me: strong, calculating, Machiavellian. He said, 'You have to contain all of those adjectives in a marble bust.' If Claire's moving or flailing, she loses her foundation. It's like martial arts—you have to keep your center solid or you'll be knocked over."
So what makes the character so scary?
"There's a cadence to her speech—soothing but foreboding—that reminds me of a metronome. The clock is ticking, time is wasting, and if you don't do what Claire wants, you're gone," Wright said.
Click here to read her entire interview in Details.