Rob Kardashian tweets out sister Kylie Jenner's private cell number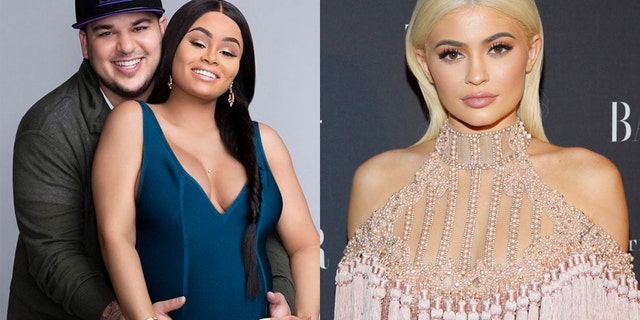 NEWYou can now listen to Fox News articles!
Rob Kardashian seemed to be on his way to mending his rocky relationship with his family members, but his latest social media rant suggests he's back on the outs with the rest of the Kardashian-Jenner clan.
The reality star tweeted late Monday night, "Didn't invite the Mother of my child to a baby shower you all were trying to throw for me!!?"
He also tweeted out a phone number he said belonged to his half-sister Kylie Jenner.
"I ain't hacked either this is rob dog lol," he added in case anyone thought he wasn't the one behind the phone number reveal.
His sisters and mom Kris Jenner have yet to respond to Rob's tweets.
ET reports that Rob's fiancée Blac Chyna sent out a Snapchat early Monday with a text image that said, "My baby shower is Sunday."
Jenner is dating rapper Tyga who is also the father of Blac Chyna's son King.