Rick Sanchez Butt of Jon Stewart, David Letterman Jokes at Autism Benefit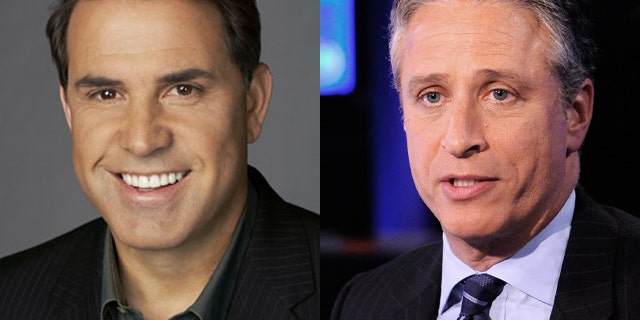 The day after CNN fired Rick Sanchez for calling Jon Stewart a "bigot" and making comments about Jewish people, "The Daily Show" host mocked the former anchor at a charity event.
Stewart was hosting Comedy Central's "Night of Too Many Stars: An Overbooked Concert For Austism Education" Saturday at a theater in New York City. During the event he made several references to the controversy around Sanchez.
Stewart said when talking about donating to autism education, "If you went on radio and said the Jews control the media ... you may want to hold on to your money."
Stewart also said of Sanchez, "All he has to do is apologize to us [Jewish people], and we'll hire him back."
Stewart was referencing Sanchez's comments Thursday on the "Stand Up! with Pete Dominick" SiriusXM radio show. "I'm telling you that everybody who runs CNN is a lot like Stewart. And a lot of people who run all the other networks are a lot like Stewart," sanchez said. "And to imply that somehow they, the people in this country who are Jewish are an oppressed minority? Yeah."
David Letterman also appeared on the benefit, which will be aired later this month, saying he was in town "helping Rick Sanchez clean out his office."