REVIEW: 'Mr. Popper's Penguins' Pretty Poopy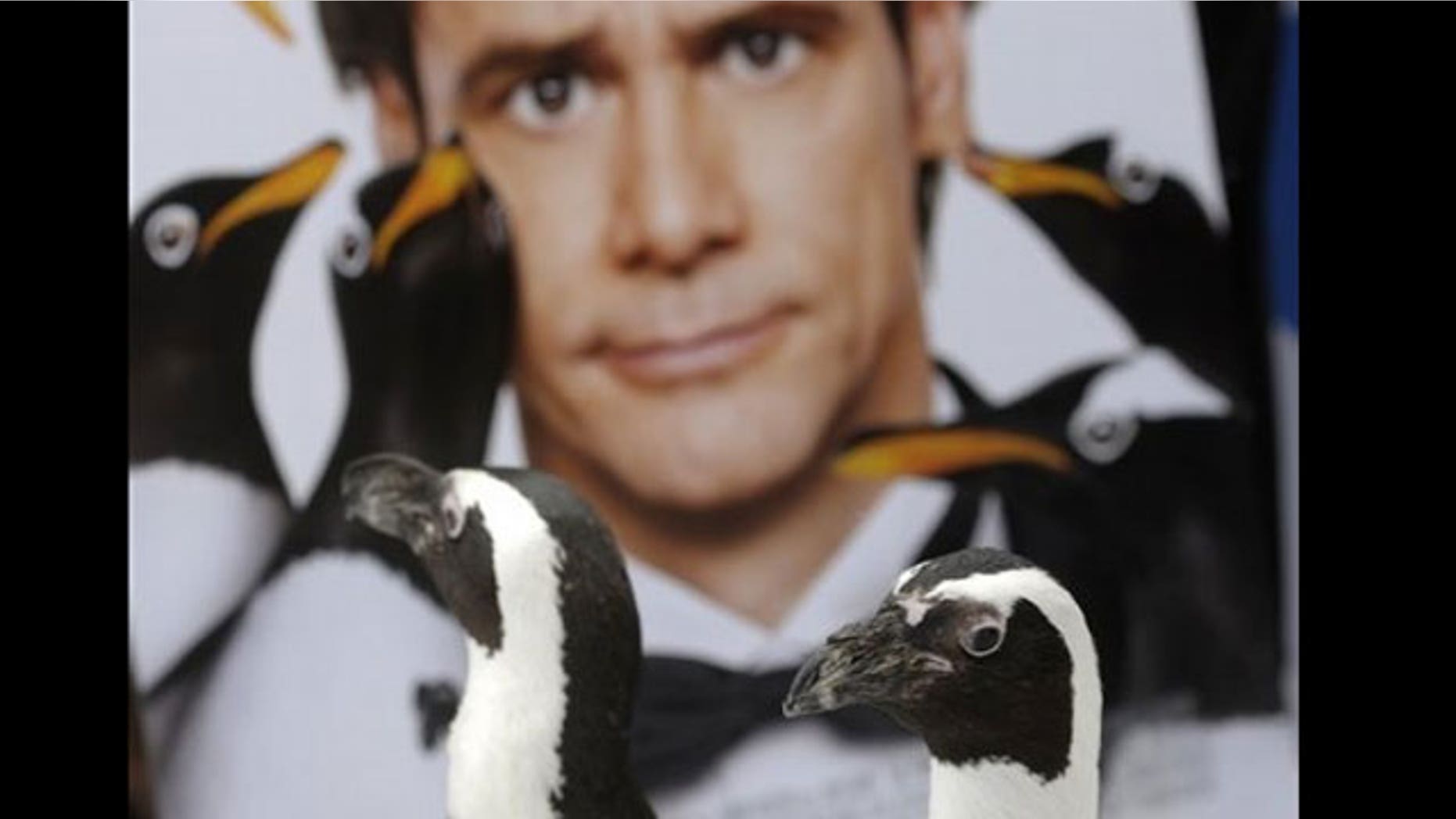 Jim Carrey's career has been like a game of Chutes & Ladders.
Sometimes he ascends to great comedic heights with movies like "Ace Ventura" and "The Truman Show," but with "Mr. Popper's Penguins," Carrey's barreling straight down a long slide to Mediocre Town.
Based off the beloved 1938 children's story by Richard and Florence Atwater, "Penguins" resembles the original book in name only. The film updates the book to a cynical modern time where families are broken and everyone has "daddy issues." Apparently, this is the only way our little ones can relate to characters in movies today.
Carrey rehashes his previous bits from other films and lends his rubber face to Mr. Tom Popper, a divorced, workaholic real estate shark who inherits some penguins from his deadbeat explorer dad. Trying to rekindle his own relationship with his children, Popper keeps the penguins perched in his posh penthouse and uses them as props to develop affection between him, his children and his estranged ex-wife (Carla Gugino). Predictably, he sheds his fishy demeanor over time, trading it in for that of a lovable, hobbling fowl.
The best family films have as much content for the adults as for the kids, but "Penguins" will leave parents stranded stone cold on an Arctic berg. Young children may find delight in the slapstick bits with the bumbling penguin Nimrod, who is as clumsy as they come, but don't expect the kiddies to be screaming for penguin dolls after the film since the indistinguishable birds have little to no personalities.
"Penguins" is not without some charming moments, though. One exciting scene has the black and white birds belly-sliding down the corkscrew-shaped Guggenheim Museum. The highlight of the movie, however, is the legendary Angela Lansbury, who adds class to all of her scenes.
"Mr. Popper's Penguins" has all the ingredients of a timeless classic Hollywood film, but lacks an engaging story. Popper and his penguins may quickly find themselves without an iceberg to stand on when the summer's upcoming kid blockbusters "Cars 2" and "Harry Potter" melt everything in their path.
2.5 out 5 stars