'Reading Rainbow' host LeVar Burton mistaken for LaVar Ball on Twitter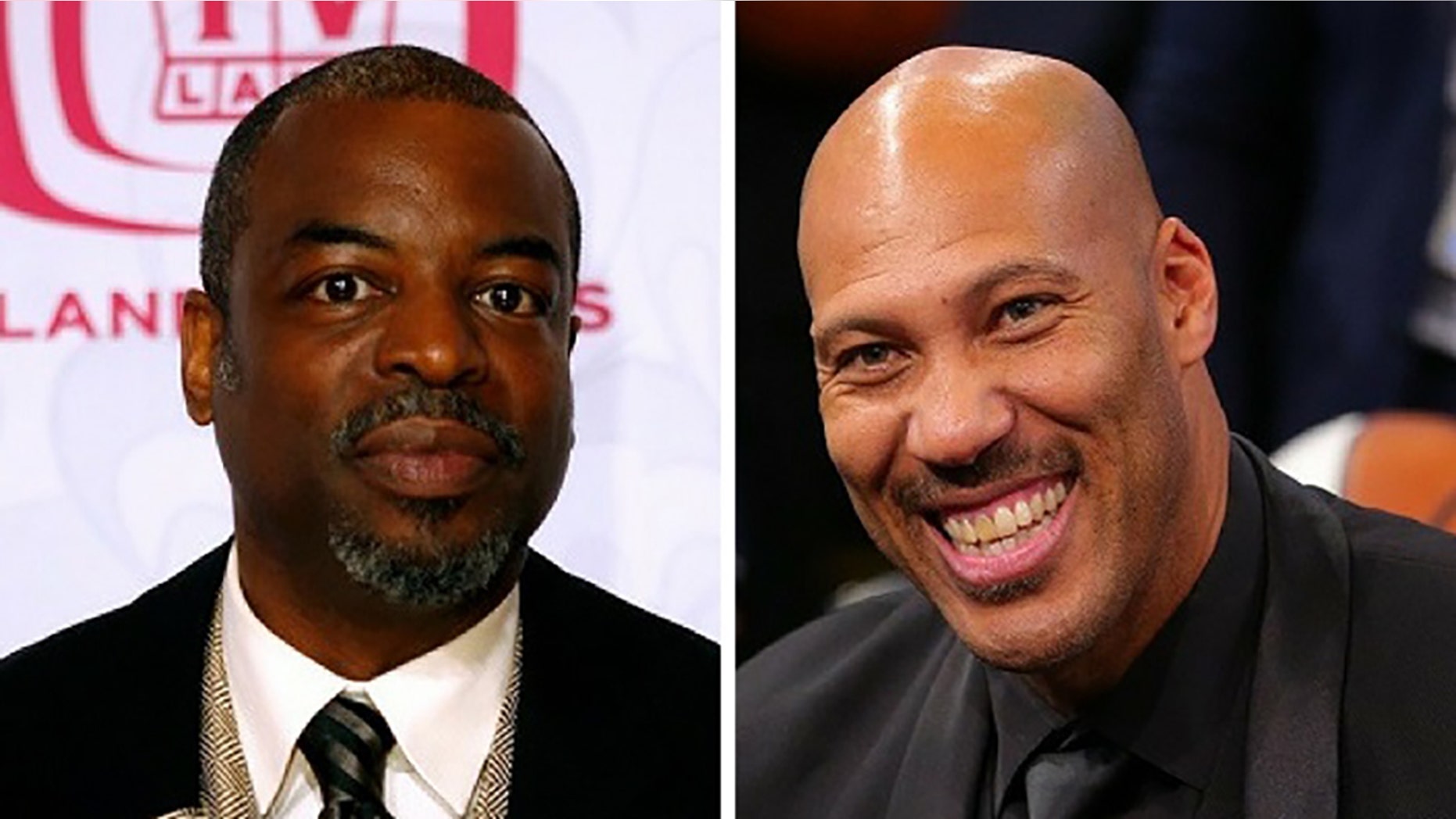 "Reading Rainbow" host LeVar Burton said social media users have been mistakening him for basketball patriarch LaVar Ball, who has been embroiled in a highly publicized spat with President Trump.
On Tuesday, Burton addressed the mix-up by tweeting out a few articles stating that he had been receiving hate mail meant for Ball. He included the hashtag #bydhttmwfi, a reference to his "Reading Rainbow" tag line, "but you don't have to take my word for it."
Brent Spiner, Burton's "Star Trek: The Next Generation" co-star, teased the actor about it and said: "If you cared about our President, you'd change your name." Burton wrote back with "Ha…!"
MELISSA GILBERT SAYS OLIVER STONE PURPOSELY HUMILIATED HER DURING AN AUDITION FOR 'THE DOORS'"
While Ball and Burton have similar first names, Ball has been making headlines following his recent social media feud with Trump. Ball's son, LiAngelo, was released from China, along with two other UCLA players, after they were arrested for shoplifting.
One Twitter user, who mistook Burton as LiAngelo's father, wrote: "You're a has been actor with a thief for a son and Trump is the president of the United States. Get the picture?" Burton responded: "One of the many sleights I am having to endure these days. Thanks!"
Trump claimed he secured the college players' release, but Ball rebuffed the president's demands for credit and said it was Chinese President Xi Jinping who freed his son.
MANUTE BOL MAY HAVE BEEN 50 WHEN HE PLAYED IN THE NBA
Ball appeared on CNN Monday where he thanked President Xi and expressed his doubts that Trump helped secure their release.
Trump fired back Wednesday, calling Ball "a poor man's Don King" and an "ungrateful fool."
This was not the first time social media users have mixed up celebrities. Tony Award-winning actor Harvey Fierstein was mistaken more than once for being disgraced Hollywood producer Harvey Weinstein. Dozens of women came forward last month to accuse Weinstein of sexual misconduct following bombshell exposes' by The New York Times and The New Yorker.
Fierstein had a tongue-in-cheek response to being confused for Weinstein.
"Harvey Weinstein is rumored to be in trouble & I am somehow getting flak as well! I get it. All Harveys look alike," Fierstein tweeted.
Later on Fierstein tweeted: "That's right! Be mad at Harvey, not HARVEY! Guys, we're mad at Harvey Weinstein, not Harvey Fierstein!"
Last year, celebrity chef Rachel Ray was targeted by social media users and Beyonce fans who mistaken her for fashion designer Rachel Roy. Many Beyonce fans believed Roy was the woman the singer referenced in a song off her album "Lemonade." In the song "Apathy," Beyonce implied her husband, rapper JAY-Z, cheated on her with "Becky with the good hair" that many fans presumed was Roy. However, Ray received a brunt of the backlash due to their similar names.