Rape and sexual assaults on the rise at concerts, experts say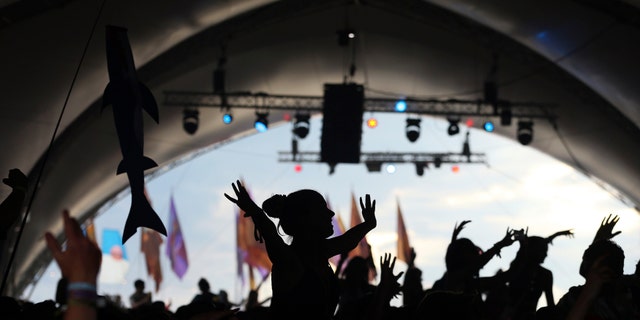 LOS ANGELES – Gone are the days when the worst thing a woman had to worry about at a concert was getting her purse snatched. Experts we talked to say sexual assaults at concerts and music festivals are on the rise, the product of lax security, drugs and alcohol.
Last weekend, police arrested a 25-year-old man for alleged sexual battery – persistently groping a female – at a Beyonce/Jay-Z concert in Pasadena, California. The man also bit the fingertip off the woman's boyfriend when he tried to stop him.
The week before, police in Boston, Massachusetts arrested a man for allegedly raping a 17-year-old girl at a Keith Urban concert in broad daylight on the venue's lawn while others just watched. His lawyer claimed later it was consensual.
Last year, Philadelphia police investigated two alleged sexual assaults around the "Made in America" festival. That same month, a teenage girl was reported as the victim of sexual violence at the Electric Zoo festival in New York City.
Last year a woman was allegedly raped and robbed at Outside Lands Music and Art Festival in San Francisco, while police said that a 17-year-old girl was sexually assaulted inside a portable bathroom at the Stagecoach Country Music Festival in Indio, California. At the same festival in 2011, a parking lot attendant was arrested for rape of an attendee.
While there is no agency that collects data about sexual assaults at concert venues and festivals, industry experts and law enforcement officials we talked to say that sexual assaults at these events are on the rise. And any reported incidents are likely just the tip of the iceberg, as experts say most victims don't report the crimes, or are unable to remember details due to impairment from alcohol and/or drugs.
"Alcohol is the number one date rape drug. Most commonly, a perpetrator uses alcohol to lower the defenses of a victim," Dr. John Foubert, founder of the rape prevention non-profit organization One in Four said, adding that rohypnol – the "date rape" drug – is also a growing cause for concern.
"Sexual assault have become commonplace because of the combination of alcohol, drugs and the extreme lack of security," said California-based attorney Leo Terrell, of CleartheCourt.com. "These venues are often breeding grounds for overly aggressive men to commit crimes of violence."
According to Paul Wertheimer, founder of public safety awareness organization Crowd Management Strategies, promoters do not consistently staff their events with enough qualified security or crowd managers.
"This is a cost-cutting trend that impacts the safety of the public, and often specifically women," he told FOX411. "I, like so many other concertgoers, have witnessed women attacked, have intervened at times and seldom seen security in the area come to the aid of the victims."
Wertheimer noted that event organizers typically don't like uniformed law enforcement officials "snooping around" or spoiling the mood at a concert. One industry insider also said that while some large-scale promoters like AEG or LiveNation will actually employ security personnel that are trained police officers for big events, that isn't the norm.
"Concert promoters do the math and weigh their liability against revenue," said the source, adding that smaller promoters and venues often don't have the financial means to pay for highly-trained, skilled security professionals.
But given how many concerts and festivals happen across the world each and every day, some argue that sexual assaults are relatively few and far between.
"Promoters generally do their best to limit this – some because it's the right thing to do, some because they wish to avoid legal repercussions and liability issues stemming from an unruly and unsafe festival," noted Jed Smith, founder of music composition company BetaFish Music. "No one wants to go to a festival that they can't feel safe at, and the promoters are in tune with this. Security, medical, and safety are a major consideration and expense."
Follow @holliesmckay on Twitter.