R. Kelly denies he is housing 'cult' of women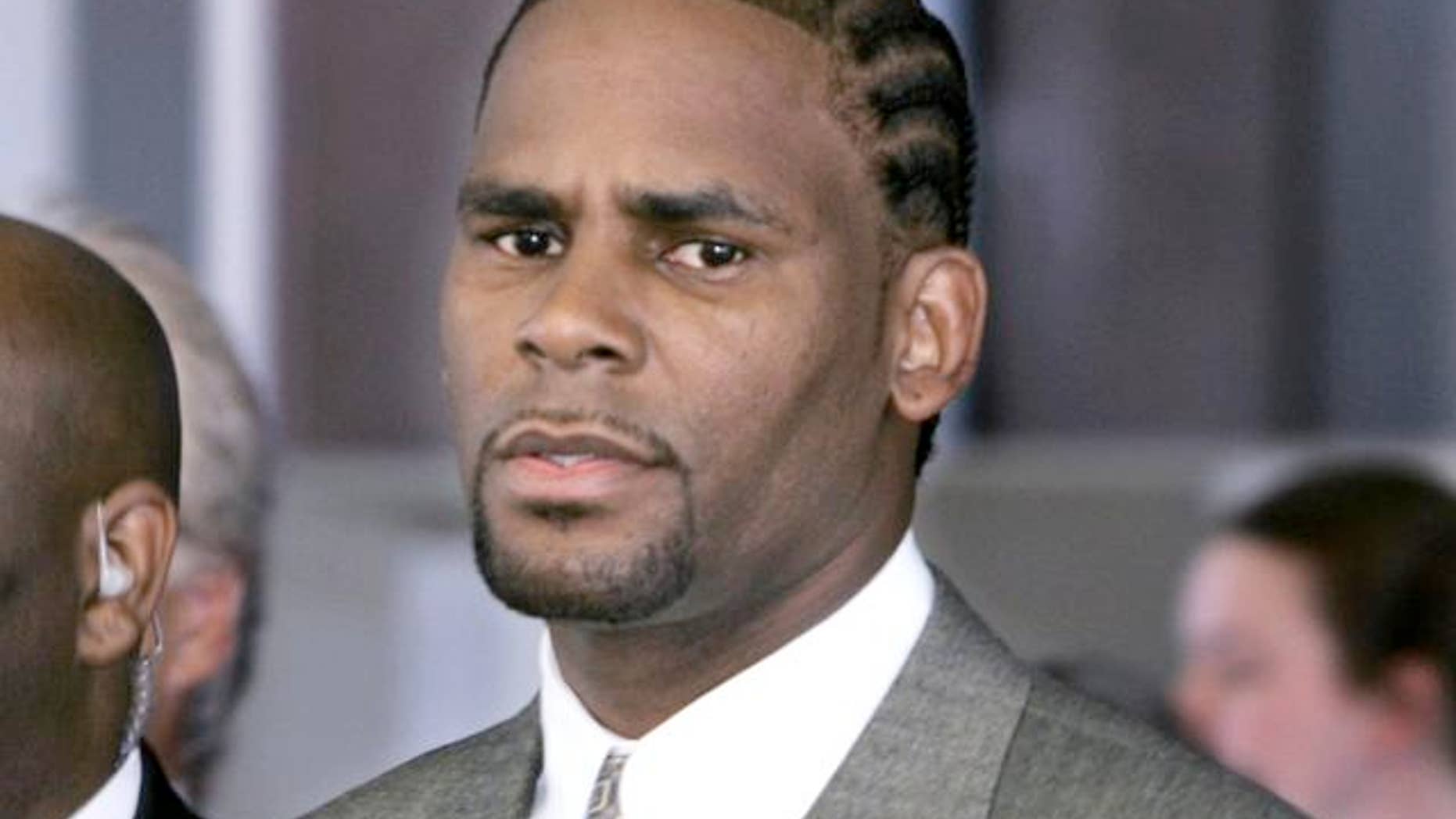 R. Kelly denied allegations that he is holding several women in a "cult" at his Chicago and Atlanta homes and dictating everything in their lives, from their clothing and food choices to their sexual behaviors.
A lawyer for the R&B singer told Fox News that R. Kelly is "alarmed and disturbed at the recent revelations," which were spurred by a lengthy report by Buzzfeed.
"Mr. Kelly unequivocally denies such accusations and will work diligently and forcibly to pursue his accusers and clear his name," the lawyer said.
Joycelyn Savage, 21, whose family claims she is one of the women in the alleged cult, also came to the singer's defense. She told TMZ she is "totally fine" and that she isn't being brainwashed despite what her mother may have told the press.
"I am at a happy place in my life. I'm not being brainwashed or anything like that," Savage said.
Savage's parents spoke out after the Buzzfeed article detailed allegations against R. Kelly. Savage's family claiming she is being held against her will. Her father, Timothy, said he believes his daughter is experiencing Stockholm Syndrome.
"She's not the same Joycelyn that we knew," Savage's mother, Jonjelyn, told reporters.
R. KELLY ACCUSED OF HOUSING A 'CULT' OF WOMEN IN SHOCKING REPORT
Three people who claimed they were formerly part of Kelly's entourage also came forward, stating they'd spent years with the singer. Cheryl Mack, Kitti Jones and Asante McGee told Buzzfeed Kelly required all his "babies" who stayed at his Chicago recording studio or guest house in Atlanta to call him "daddy." He controlled their every movement — when they left the residences, what they posted on social media, what they wore and ate.
"No. You have to ask for food. You have to ask to go use the bathroom… a master at mind control. ... He is a puppet master," Mack said.
Mack, Jones and McGee added there was a 31-year-old "den mother" who recently left the residence. They alleged other women currently living under Kelly's roofs included a a 26-year-old aspiring singer, a 25-year-old woman, a 19-year-old model and an 18-year-old singer.
Officers in Georgia and Illionis conducted welfare checks for one of the women after receiving a request from her parents, TMZ reported. However, the woman told officers she "did not want to be bothered with her parents because her father was threatening people."
A mother, who Buzzfeed identified as J., said her daughter is "being held against her will" in the alleged cult.
R. KELLY'S MAJOR CONTROVERSIES: FROM AALIYAH TO ALLEGED 'CULT'
"It was as if she was brainwashed. [She] looked like a prisoner. It was horrible. I hugged her and hugged her. But she just kept saying she's in love and [Kelly] is the one who cares for her. I don't know what to do. I hope that if I get her back, I can get her treatment for victims of cults," J. said. "They can reprogram her. But I wish I could have stopped it from happening."
The latest controversy is just one of many Kelly has faced in his career. In 2008, the R&B singer was acquitted of the charges of engaging in a sexual act with a minor which was caught on video.
Fox News' Diana Falzone contributed to this report.