Prince's band The Revolution hits the road again: 'He would have the biggest smile on his face'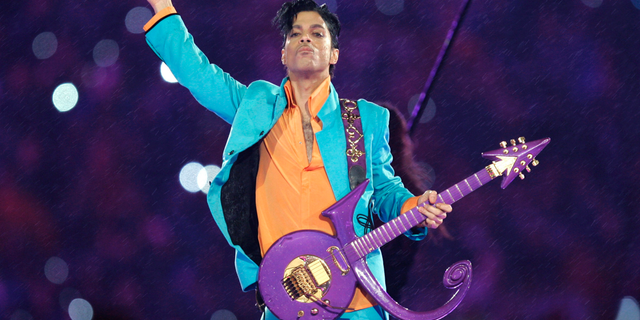 Prince's band is hitting the road.
While the seven-time Grammy winner passed away in 2016 at age 57, his group The Revolution is determined to keep his legacy alive through song.
"The only thing that was logical was to play, to give it back," bassist Mark Brown told Fox News.
And The Revolution has no qualms delivering Prince's energy and spirit on stage.
"It's like going to 'The Rocky Horror Picture Show,'" said Brown. "Everyone is singing, dancing, jumping, screaming, crying — Prince would have the biggest smile on his face if he were there every night to see that."
The band's tour coincides with the release of Prince's "Piano and a Microphone 1983," a new album featuring previously unheard, stripped-down tracks. The album was released in late September.
"The estate picked that one out of the vault because it was raw Prince just playing piano by himself, singing in the studio, and showing how his songwriting process would go, so people could see how that flow went," explained keyboardist Doctor Fink.
Drummer Bobby Z added the album gives fans a snapshot of what was it was really like being in the studio with Prince.
"The arrangements would come to him, and then they would kind of get locked down, and he'd bring us these ideas," he shared.
Keyboardist Lisa Coleman also revealed that the tour simply honors their beloved friend, who happens to be one of the most iconic artists in music history.
"We can play this and share it and just be thankful that we have this great music… from this man that graced us with his presence on earth for however long he did," said Coleman. "And that's what we do, just play the music."
Prince was found dead in the elevator of his Paisley Park estate in Chanhassen, Minn. Deputies and medical personnel found the artist unresponsive when they arrived at his home.
Shock and grief gave way to celebration of Prince's life. In his hometown of Minneapolis, thousands of people gathered for an all-night dance party outside of the First Avenue nightclub, where part of Prince's hit 1984 movie "Purple Rain" was filmed, as local musicians played covers of the star's hits.
The singer, songwriter, arranger and instrumentalist was widely acclaimed as one of the most inventive musicians of his era, drawing upon influences ranging from James Brown to The Beatles to Jimi Hendrix.
In his lifetime, he sold more than 100 million records worldwide, making him one of the best-selling artists of all time.
Prince was fiercely protective of his independence, battling his record company over control of his material and even his name. Prince once wrote "slave" on his face in protest of not owning his work and famously battled and then departed his label, Warner Bros., before some years later.
"What's happening now is the position that I've always wanted to be in," Prince told The Associated Press in 2014. "I was just trying to get here."
In 1993 Prince memorably changed his name to a symbol and became widely known as the artist formerly known as Prince. When he was inducted into the Rock & Roll of Fame in 2004, he was hailed as a musical and social trailblazer.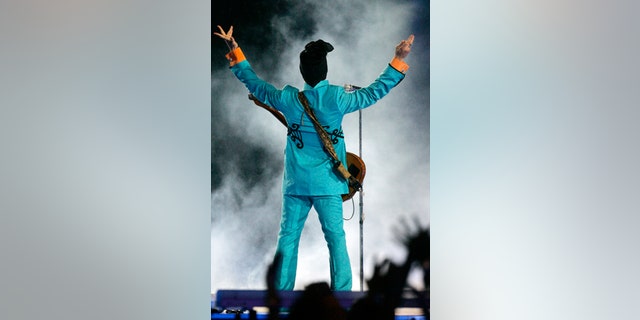 Prince had been touring and recording right up until his death, releasing four albums in the last 18 months, including two on the Tidal streaming service.
Fox News' Ashley Dvorkin and the Associated Press contributed to this report.