Prince Harry busted by Halle Berry after throwback photo reveals cutout of her hanging in teen dorm room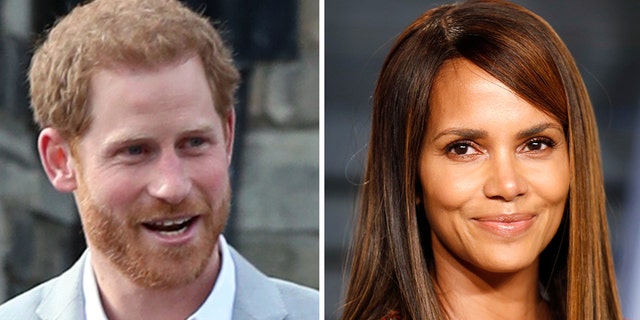 Halle Berry is looking back on her connection to Prince Harry.
The actress, 52, shared a throwback snap from a Wednesday W magazine article about the British royal's teenage dorm room at Eton College, an English boarding school for boys.
One shot showed the prince sitting next to his desk — with a cutout of Berry hanging up on the wall behind him.
"Ok #PrinceHarry, I see you! #HalleBerryPosta @MissyElliott," the 52-year-old tweeted, referencing a line from rapper Missy Elliott's 2002 single "Work It."
MISSY ELLIOTT PRAISES WOMAN'S VIRAL 'WORK IT' COVER
At one point in the song, Elliott asks, "Don't I look like a Halle Berry poster?"
The photo revealed another famous face in Harry's dorm: his mother Diana, Princess of Wales, was seen in a photo on his desk.
The Daily Mail reports the photo of Harry's room was one of several taken when the prince, now 33, was just 18 years old.