Pop superstar tweets day after arrest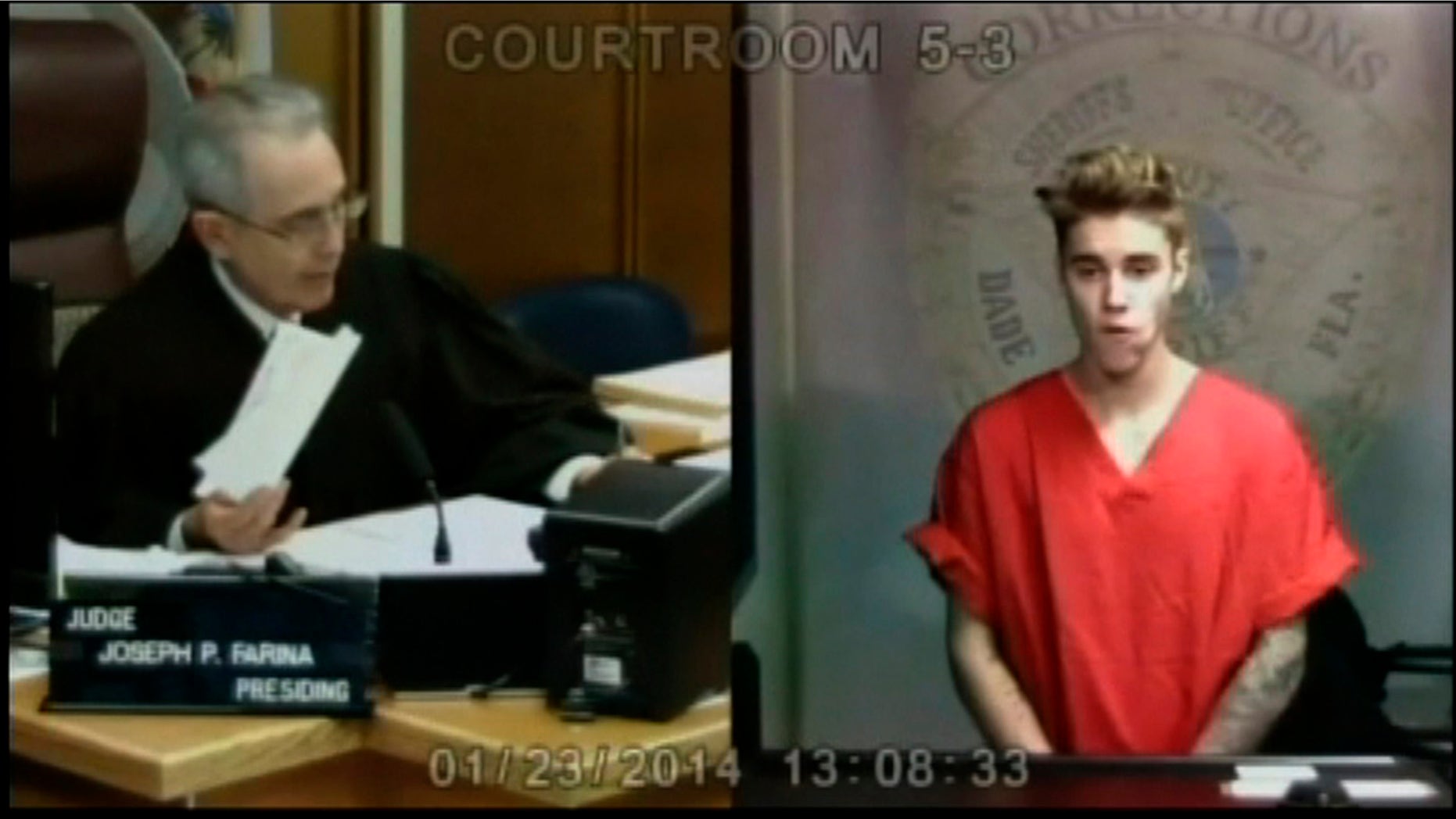 Justin Bieber broke his silence a day after his DUI arrest on Thursday, Jan. 23, when he took to Twitter and addressed his millions of followers.

"YOU ARE ALL WORTHY NO MATTER WHAT ANYONE SAYS," the 19-year-old pop star wrote."BE STRONG GOD IS WITH US ALL.MY BELIEBERS CHANGED MY LIFE> I WILL FOREVER BE GRATEFUL."
Hours after his arrest in Miami Beach for driving with an expired license and DUI, Bieber made an appearance in court where his bond was set at $2,500. After exiting he hopped on the roof of his car waving to the crowd congregating outside.

The next day Bieber posted a split screen Instagram photo of that moment and a similar one by Michael Jackson captioning it, "What more can they say."|

Bieber's longtime manager, Scooter Braun also broke his silence by tweeting directly to his troubled client.

"@justinbieber love you and I will act in the manner of someone who truly cares. That is all I have to say. Thanks for all those concerned."
"Been a long day," Braun continued. "Bottom line is we are defined by how we handle adversity. Be there when it counts. Love fully in good times and bad."
The "Heartbreaker" singer spoke about scandals with US Weekly in an interview last March.

"I'm young and I make mistakes. That's part of growing up," he said. "I mess up sometimes, but I learn from my mistakes."

"I'm a good person and I have a big heart," he added. "I love God, and I'm grateful for the blessings he has given me. I don't plan on wasting the opportunity. At the same time, I'm young and I want to have fun. I don't think there is anything wrong with that."
Click here to read more at US magazine.