Photos Reportedly Show Set for Secret Funeral for Charlie Harper on 'Two and a Half Men'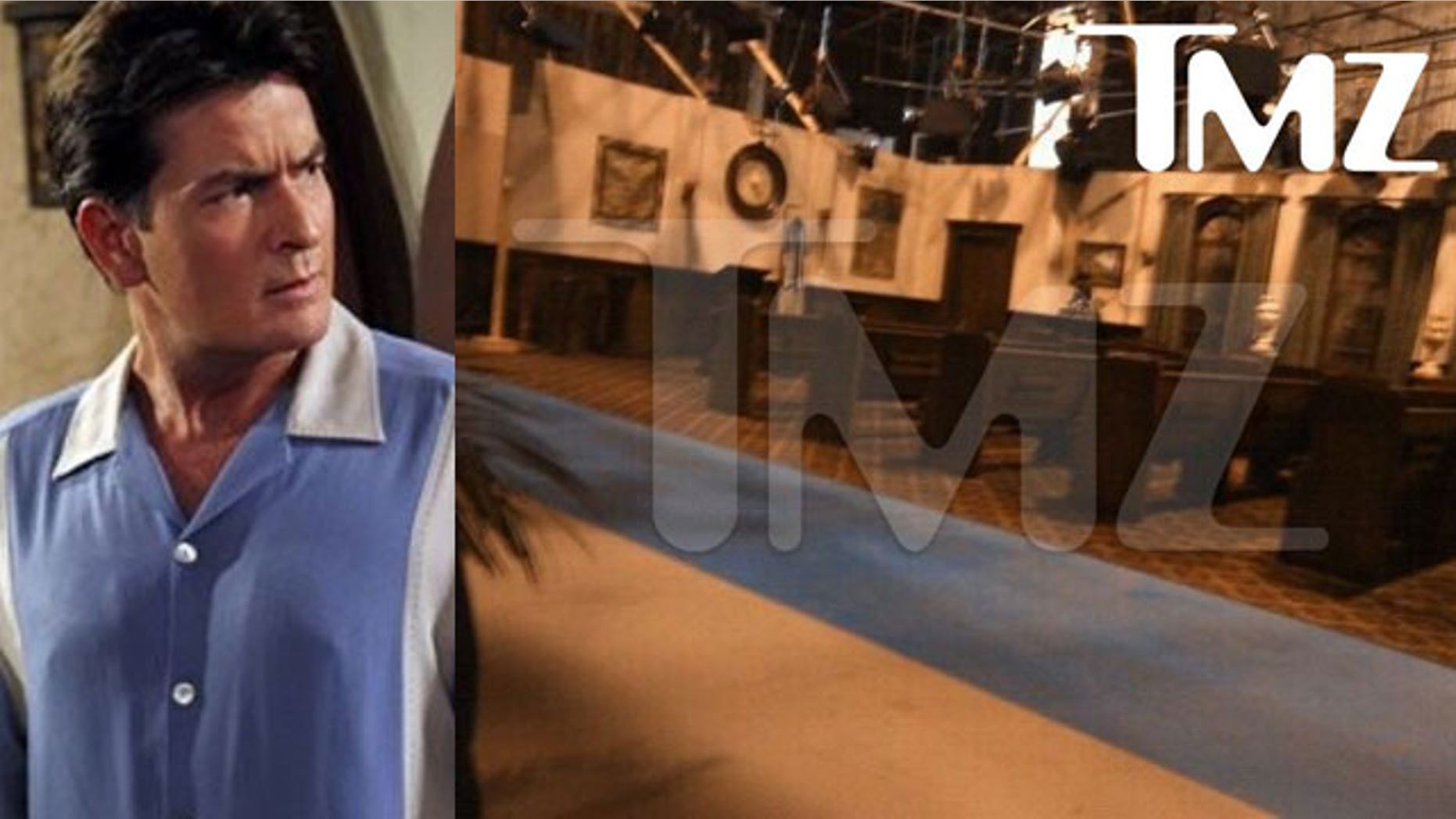 The stage is finally set for Charlie Harper's funeral on "Two and a Half Men," which features a tribute to the iconic wardrobe Charlie Sheen made famous on the show , and TMZ has the pics! 

Harper's trademark bowling shirt and shorts hang at the front of a what appears to be a chapel, surrounded by flowers.
There is no sign of a coffin or an urn. 

The episode is scheduled to air on Sept. 19, and according to Deadline.com, the funeral will be packed with just about every memorable woman Harper was involved with on the show since it began.