PHOTO: Supermodel Cara Delevingne Instagrams Pic of Rear End in See-Through Skirt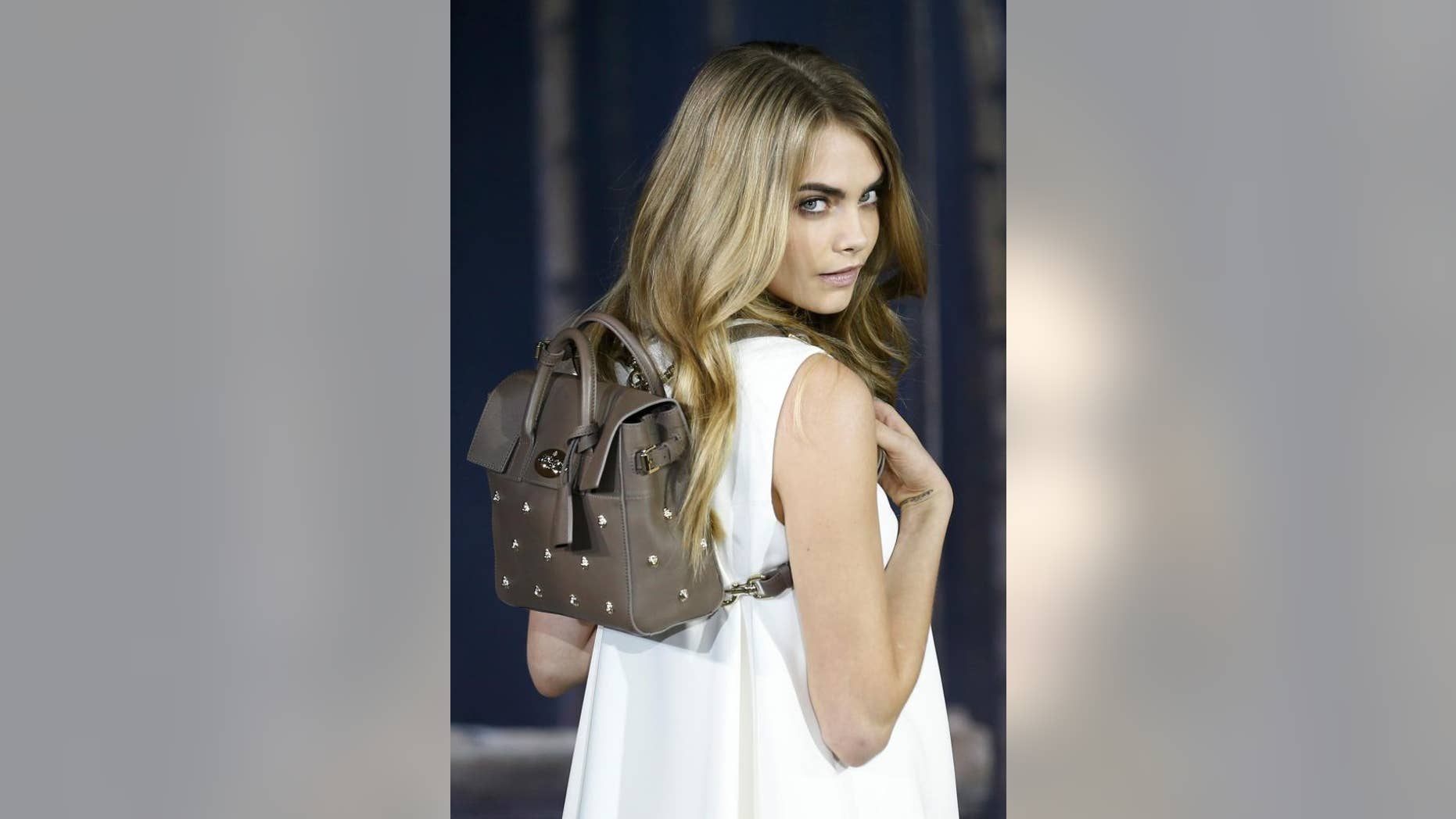 Cara Delevingne doesn't pull any punches on Instagram. When she wants you to see her butt in a sheer skirt, she's going to show you her butt in a sheer skirt.
On Tuesday, the 21-year-old supermodel uploaded a photo of her backside in a black Burberry skirt that featured plenty of flesh-baring cut-outs throughout its crocheted craftsmanship.
Appropriately, Delevingne captioned the photo with a simple message reading "Bottoms up" along with a shout-out to Burberry.
The English model also included a hashtag reading #Shanghai, where she and fellow English model Suki Waterhouse, 22, are currently awaiting the Thursday-evening launch party of Burberry's largest store in all of Asia.
The two models have also been getting into some serious Instagram hijinks while abroad. Also on Tuesday, Waterhouse documented their swimsuit silliness in a selfie she simply captioned "pitwash":
Later, Waterhouse followed up with another photo of the two, this time with Delevingne's tongue not in her armpit, but her ear:
Still, both Delevingne and Waterhouse can look semi-normal when they want to. Here's what the two look like in Shanghai when they're not bathing in Delevigne's saliva or wearing see-through skirts:
Delevingne and Waterhouse will both appear at Burberry's Shanghai event on Thursday, April 24, which will reportedly feature live musical performances in addition to Burberry's latest fashions.