Penelope Cruz Clarifies Her Position On Israel Following Backlash To Open Letter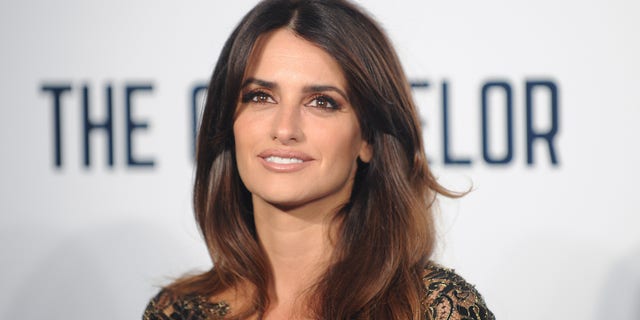 Backlash over her recent support of an open letter condemning Israel over its attacks against Gaza has forced the Spanish actress Penelope Cruz to clarify her position.
"I don't want to be misunderstood on this important subject. I'm not an expert on the situation and I'm aware of the complexity of it," Cruz said in a statement, according to E! News.
"My only wish and intention in signing that group letter is the hope that there will be peace in both Israel and Gaza," she continued. "I am hopeful all parties can agree to a cease fire, and there are no more innocent victims on either side of the border. I wish for unity and peace … I believe in a civilization that can be capable of bringing the courage to have a world where humans can live side by side."
Cruz was one of the dozens of Spanish artists who signed an open letter condemning the acts against the Palestinians and called on the European Union to demand a cease fire by the Israeli military.
"Open the crossings to facilitate people's mobility, the entry of medical equipment, medicine and food, to repair the damage caused by Israeli attacks on the physical, moral and psychological levels suffered by the civilians in Gaza, especially the children," they demanded in the letter. "Open the path of dialogue between Palestinians and Israelis to reach peace that is just and a lasting solution to the conflict."
The letter followed another one by Cruz's husband actor Javier Bardem, who called Israel's actions against Gaza "genocide."
"In the horror happening right now in Gaza there is NO place for distance or neutrality," he wrote. "It's a way of occupation and extermination waged against a people with no means, confined in a minimum territory, with no water, and where hospitals, ambulances and children are targets and presumed to be terrorist. It's hard to understand and impossible to justify."
"I'm outraged, ashamed and hurt by all of this injustice and the killing of human beings," Bardem continued. "Those children are our children. It's horrendous. I can only hope that those who kill will find it in their hearts to show compassion and be cured of this murderous poison which only breeds more hate and violence."
More than 1,400 Palestinians have reportedly been killed since the crisis escalated in recent weeks. Israel has reported 56 soldiers and three civilians killed in the conflict.
Follow us on twitter.com/foxnewslatino
Like us at facebook.com/foxnewslatino