Pence calls for ABC News star Joy Behar to apologize for 'slander' against Christians
Vice President Mike Pence told Fox News' Sean Hannity on Monday that ABC News star Joy Behar called him to apologize for mocking his Christian faith -- and he urged her to apologize to "tens of millions of Americans who were equally offended" during the conversation.
Pence spoke on a range of topics including Behar's recent comments -- which have led the Media Research Center to launch a campaign to hold Behar accountable for spewing "anti-Christian bigotry" after she said that communicating with Jesus is a "mental illness" during a Feb. 13 episode of "The View."
"I give Joy Behar a lot of credit. She picked up the phone. She called me. She was very sincere, and she apologized and one of the things my faith teaches me is grace; forgive as you've been forgiven," Pence told Hannity.
Hannity told Pence that his faith also taught him to forgive but added, "I'm not as good at it as you."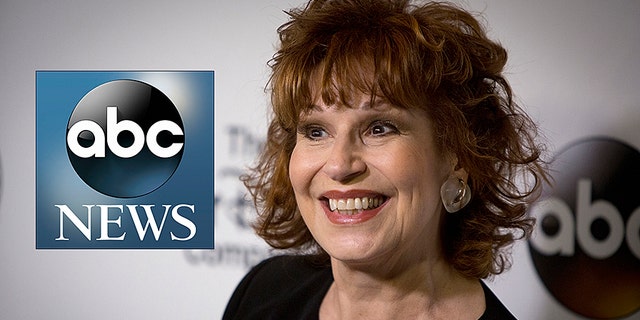 While Pence forgave Behar, he encouraged her to publically apologize.
"I'm still encouraging her, to use the forum of that program or some other public forum, to apologize to tens of millions of Americans who were equally offended," Pence said.
"You and I know that criticism comes with public life," Pence added. "But, I felt it was important that I defend the faith of tens of millions of Americans against that kind of slander."
The vice president concluded his answer by saying that he hoped Behar "and others on the airwaves will come to appreciate the meaning and, if I could say it, the joy that comes from faith and respect that."
Behar's call to Pence was undisclosed until Disney CEO Bob Iger was asked about the controversy during last week's meeting with investors.
"What do you say to the tens of millions of Christians, and President Trump supporters, that your networks have so blatantly offended and ascribed hateful labels?" shareholder Justin Danhof asked Iger directly at Thursday's meeting. "Specifically, do you think, like Mrs. Hostin and Mrs. Behar, that the Christian faith is akin to a dangerous mental illness?"
Iger responded by saying, "I don't know where I start. First of all, Joy Behar apologized to Vice President Pence directly. She made a call to him and apologized, which I thought was absolutely appropriate."
Iger told the crowd he was "glad to hear" Behar apologized because he "takes exception" to what she said. ABC insiders said executives initially wanted to keep the call between Behar and Pence, but Iger mentioned it while defending his company.
MRC President Brent Bozell issued a statement declaring that Behar's private apology was "not nearly enough" and promised to continue his campaign against "anti-Christian bigotry" at the network. Bozell's watchdog group is presently running a campaign on behalf of aggrieved Christians, urging that viewers contact "View" advertisers about Behar's "hateful, anti-Christian remarks."
Despite the calls for a public apology from both Pence and Bozell, ABC insiders have told Fox News that it doesn't appear that any action has taken place.
"ABC is doing absolutely nothing about this," an ABC source recently told Fox News.