Paulina Rubio Hires Detective to Spy on Ex-Husband as Custody Battle Continues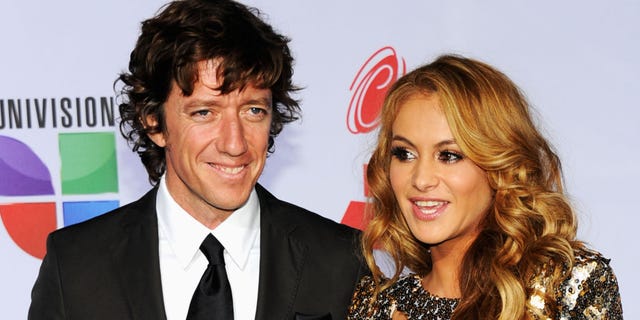 La Chica Dorada is not going down without a fight.
Paulina Rubio, the Mexican singer who has made headlines during her ongoing divorce battle with businessman Nicolas Vallejo-Nagera, is on a mission to protray her ex as a bad father -- going so far as to hiring a private investigator to follow him, according to TMZ.
Rubio is trying to prove to a Miami judge that Vallejo-Najera is not a good parent to their 2-year-old son Nicolas, the publication said. According to court documents obtained by TMZ, Rubio filed an emergency motion in December to deny him custody rights.
The documents allege Vallejo-Najera has "repeatedly demonstrated detrimental behavior and a lack of parental responsibility" because he allegedly took their son outside while he was sick, did not change her son's diapers for an entire day and smokes around him.
As Fox News Latino reported, Rubio and Vallejo-Najera called it quits in November.
Follow us on twitter.com/foxnewslatino
Like us at facebook.com/foxnewslatino