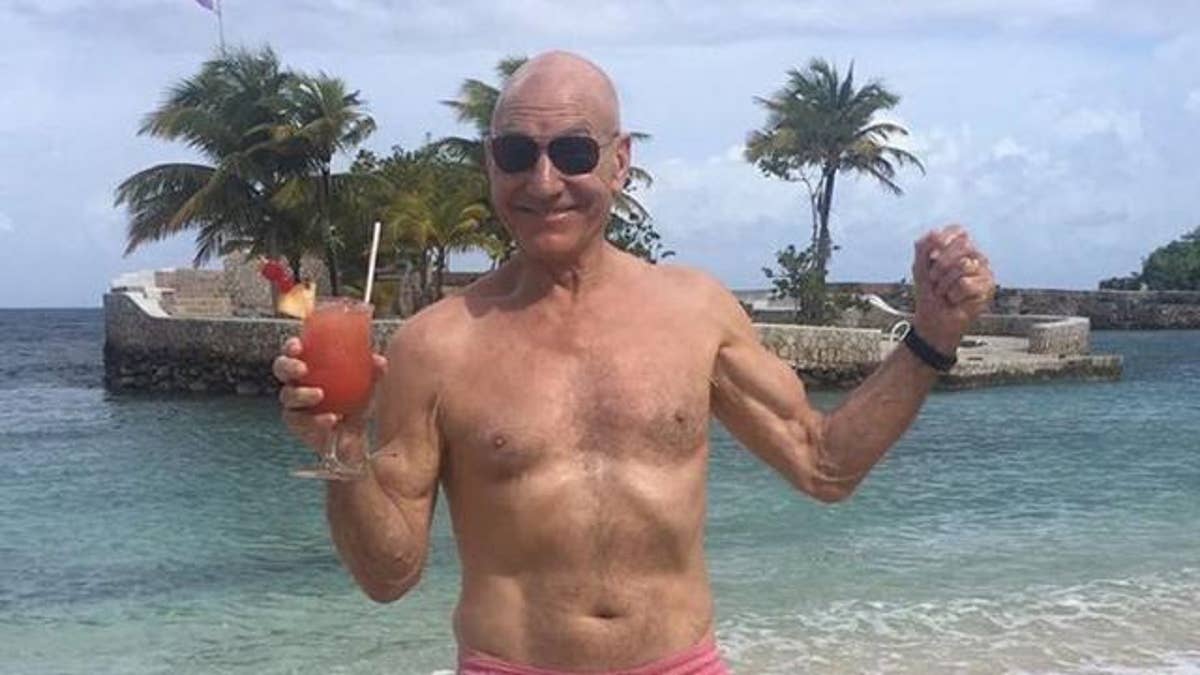 Does Patrick Stewart really have an amazing body at age 75? Abs-olutely!
The "Blunt Talk" actor chatted with ET on the Golden Globes red carpet Sunday about a recent photo he posted on Instagram that made the Internet go wild.
WATCH: Patrick Stewart, 75, Celebrates Golden Globe Nomination With Shirtless Pic
The beach snapshot shows a shirtless Stewart with his toned tummy and arms on full display, although he admits that he thought people would be more focused on his outfit.
"It wasn't the abs I was thinking of showing," he explained to ET. "The pink shorts, the pink beach shoes and the pink cocktail I had in one hand -- I was color coordinated and that was what it was really about."
MORE: Patrick Stewart Likes to Get His Nipples Twisted
So what's the secret behind killer abs at any age?
"Pushups. It's that simple," Stewart revealed.