Paris Hilton Posts Several Steamy New Pics to Instagram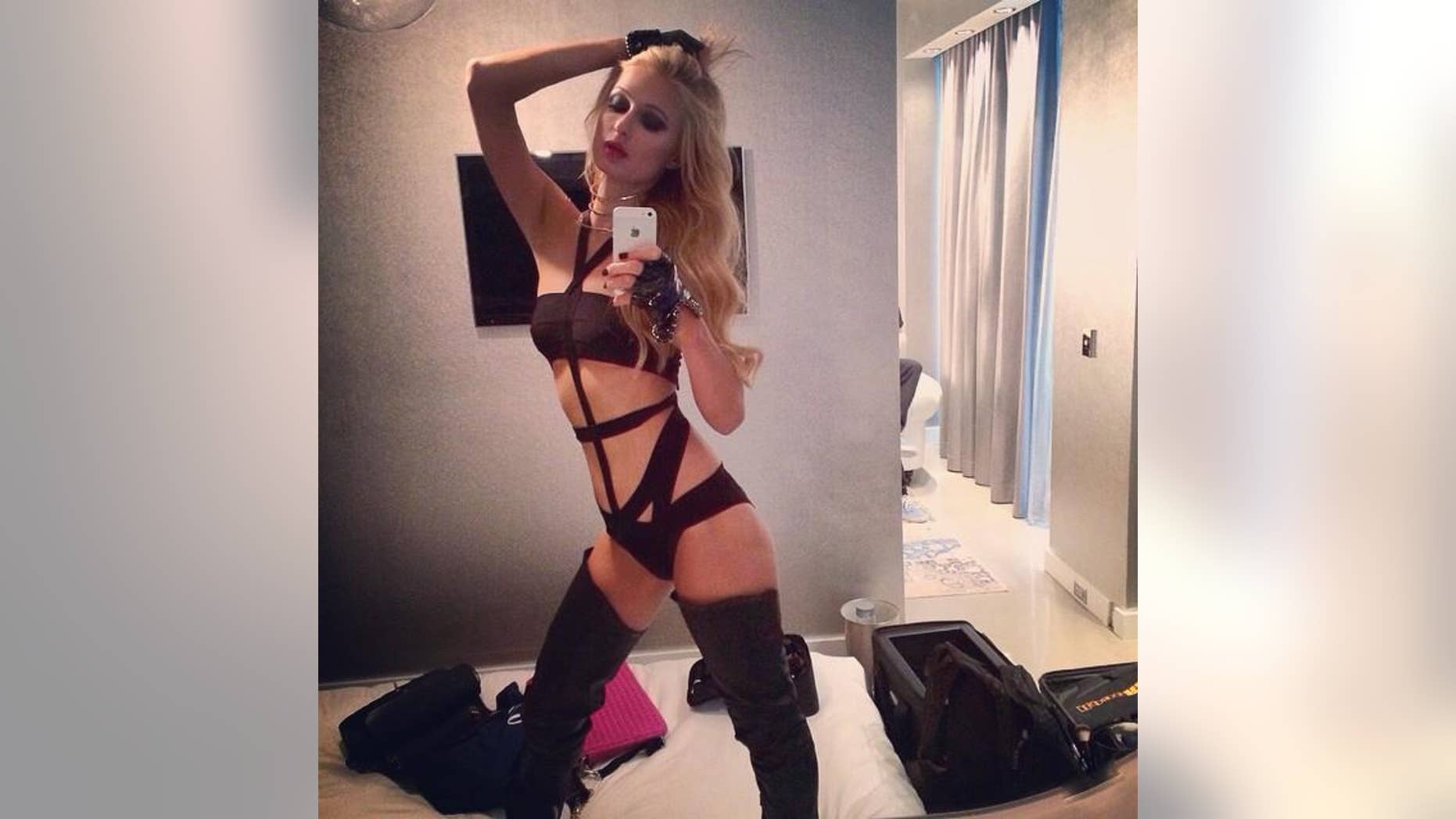 Everyone's favorite hamburger spokeswoman, Paris Hilton, is up to her old tricks on Instagram. And by "old tricks," we of course mean posing in very little clothing whatsoever.
On Wednesday afternoon, Hilton began sharing a slew of behind-the-scenes snapshots from her recent photoshoot with Renie Saliba, reportedly taken at the Dream Downtown hotel in New York.
"#Killingit on set today with @RenieSaliba @Whohsu @BeauDerrick & @TyShearn," she captioned the first photo in reference to her hair, makeup and photography team.
Then, for her second Instagram from the shoot, Paris shared a much racier snaphot in which she wore a strappy black lingerie and matching thigh-high boots:
But Paris wasn't done just yet. She momentarily took a break from modeling to take a photo of her own, this time a selfie with an emphasis on her hair and makeup:
"Love my hair & makeup for today's shoot!" she wrote after thanking artists Beau Derrick and Ty Shearn.
There were no thank-yous or shout-outs in the next Instagram, however. Just a hashtag reading "#SexyBlondeBitch," along with an emoji of a winky face and a pair of lips:
And finally (for now), Paris posed a shot of her entire get-up in the hotel mirror, just in case we didn't get a good enough look at barely clothed body in her new lingerie/monokini:
All in all, Paris uploaded these five photos over the course of eight hours, meaning she put in a full day's work on her latest sexy photoshoot.
And that probably doesn't even include lunch, which for Paris, was no doubt her favorite food: a soapy wet hamburger. (Did we mention she's a hamburger spokeswoman?)