Paris Hilton Has a Motorcycle Racing Team. Seriously.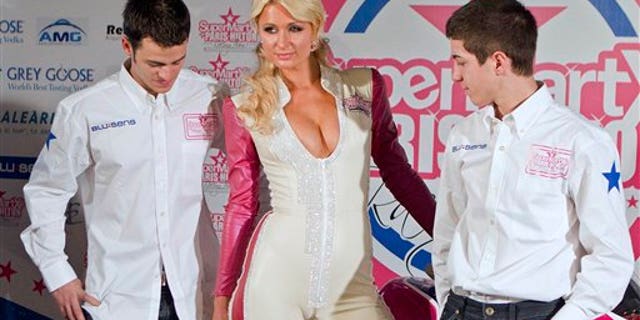 Call her the Paul Newman of motorcycle racing.
The late actor became associated with race car driving, owning an Indy car team and competing in races himself.
Now Paris Hilton is getting some motors running in Spain with her own motorcycle racing team.
We kid you not.
She announced at a press conference in Madrid, Spain that she has a team competing in the 2011 125cc MotoGP World Championship season.
The name of the team?
SuperMartxe VIP by Paris Hilton.
Hilton will appear at five of the races per her contract.
She will not be riding a motorcycle in competition herself.