'One Percenter' Richard Branson Supports 'Occupy' Protests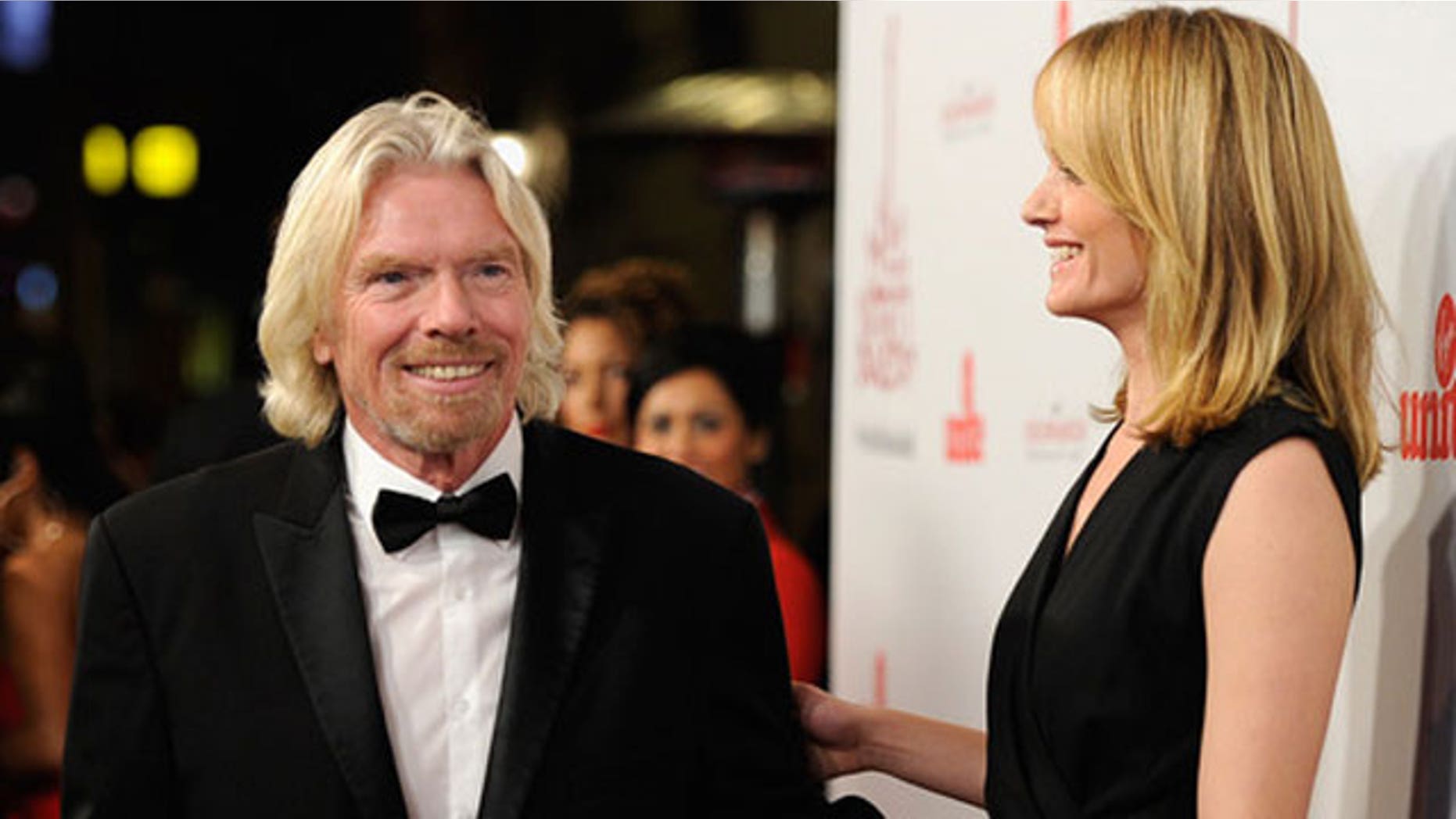 As the fourth richest man in the United Kingdom, it is probably safe to say Sir Richard Branson isn't part of the "99 percent," a phrase coined by the Occupy Wall Street protestors for those making less than the richest one percent. But it turns out the self-made billionaire has empathy for protestors currently hitting headlines all over the world.
"It is a very positive movement, it's a peaceful movement and it needs to make businesses all over the world sit up and listen," Branson told FOX411 Pop Tarts column at the Rock the Kasbah party in support of Virgin Unite and the Eve Branson Foundation in Hollywood last week. "I actually launched a book today called 'Screw Business As Usual' which I actually started writing before the occupy movement. But basically its saying that business should come to be a force for good, it should get out there and tackle the problems of the world. In that way, it hopefully can regain its reputation and the need to 'Occupy Wall Street ' will be less."
Branson is also optimistic that the movement will have a positive impact in turning the corporate world around for the better.
"It should happen in packs and I really think its capitalism is going to have a good name rather than a bad name," he said. "It's up to the people who are lucky enough to be in a position of power through businesses to utilize that power responsibly that's so very, very important."
The "Virgin" founder himself knows first-hand what it is like to be young and willing to protest a passion for change. He said as a teenager he spent time running from police wielding batons as he marched on  the American embassy in England in an effort to try to stop the Vietnam War.
"I'm a lad of the 60s and I think we had a social conscience in those days," he said. "So from quite a young age I set up an advisory for the young people and through the advisory center I got a great understanding of people who were struggling in life, and I'm in a position where I can make a real difference and I'm determined to make a real difference."
Fast forward to 2011 and the daredevil entrepreneur, among his many global philanthropic pursuits, is in Los Angeles raising funds for Virgin Unite, the non-profit foundation of the Virgin Group which was established to unite the some 60,000 Virgin employees and grow the efforts of smaller grassroots charitable organizations.
"A lot of the Hollywood community are very good (about giving to those less fortunate) and are very caring," Branson added with a smile. "But I will still try to kind of trap them up even more."