Olivia Munn proud to report for duty in 'Six': Military men and women 'are truly heroes'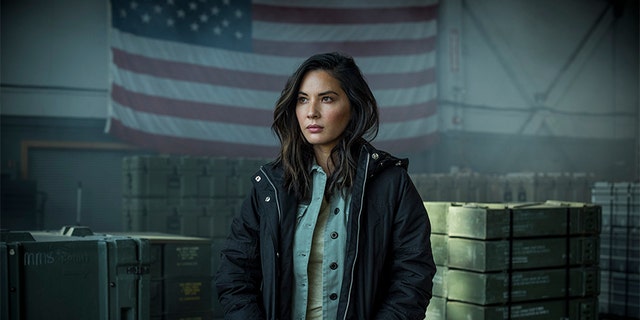 Olivia Munn is the newest member of the History Channel's "Six," which follows Navy SEAL Team Six as they embark on a mission to destroy a terrorist network responsible for the shooting of their former team leader.
The military drama, which will premiere on Memorial Day, will feature Munn, who stars as ruthless and unapologetic CIA officer Gina Cline who isn't afraid to dig her boots on the ground for her country's victory.
The 37-year-old told Fox News it was an honor to depict someone like Cline.
"My character, she is based off real CIA officers," said Munn. "There's a lot of women in the CIA, but she's come in and she's got a personal vendetta. What was really important to me was to depict it in a way that's very realistic to what actually happens.
"Right now, with our government and how everything is so polarizing, and you're watching… On the news every day, it's like some crazy decision that's being made and people don't always think about our men and women who go out into the field and put their lives on the line and lose their lives...You watch these guys who are, honestly, so brave and are truly heroes because they put their lives on the line for millions of people that they'll never, ever meet."
During Season 2, Munn worked alongside Barry Sloane, who stars as Joe "Bear" Graves. His role helps lead the mission as the Navy SEALS scour Eastern Europe and infiltrate hostile territory to track the mastermind behind a jihadist network.
The British actor, who has been a part of "Six" since it first made its debut in 2017, said the series easily empowers viewers.
"One of the things that I love about the show is… And it's a statement that is true… Whether you're for or against something, there is people every day who have to go about their lives and do this job that we're representing," he explained. "Whether you want them to or not, or whether they want to or not, they do that selflessly.
"They do that because they're a special kind of person who's willing to sacrifice themselves so that people like Olivia and I can sit here and talk to you and you can interview us in a safe, free environment."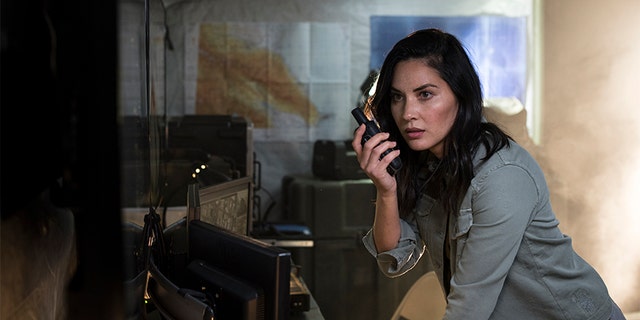 Munn, who said she was a fan of the show before being cast in it, claimed the role was a natural fit. She said growing up in a multiethnic military family helped her not only become Cline but also appreciate the character's no-nonsense approach to fighting back for America.
"Growing up in a military family makes this show very near and dear to my heart," she said. "I wouldn't even say it's surreal, it just felt very natural. The military is a world that I feel very comfortable in. In representing the people within that and within our government, within our military.
"It's something that I just took a lot of pride in and felt really honored to be able to do this role. As Americans, we know that we are such a powerful country. With that, our men and women who are in the military and armed forces put their lives on the line all the time."
Sloane said that despite Munn being a newcomer, there was zero competition. In fact, he was grateful to go toe-to-toe with the star and see how the explosive story unfolds within each episode.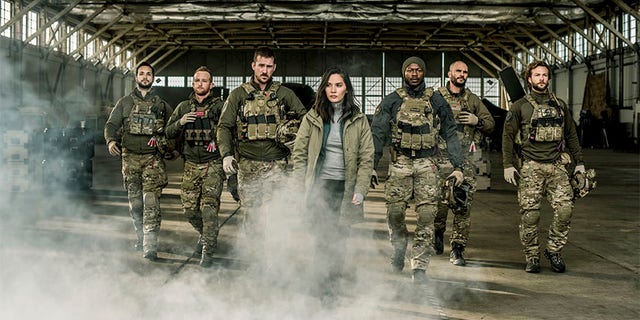 "It's all for the same goal," said Sloane. "Ultimately, [our characters are] having to do things that they might not choose to [do], but they're all pushing in the same direction. I think that's something interesting, the dynamic between them is in order to achieve these goals, they have to find a way to go together when they necessarily wouldn't have common ground to begin with. It's a really interesting dynamic to see that happen."
"… What makes this work is that we do focus on flawed human beings doing a job… You can't necessarily relate to a member of the SEAL Team Six, sitting in your home watching TV, but I think our job as actors and what we tried to do this year is to find the CIA agents or the SEAL and the human being and where they meet in the middle. I think that's where everybody watching, and us, can be on the same team and telling the same story."
Munn is still in awe she's part of the "Six" team. And she wouldn't have it any other way.
"I was a huge fan of Season 1 and when I got the call to join Season 2, I was actually, like a lot of fans, like… 'Season 1 was so epic and the way they ended it… What could they possibly be bringing in?'
"When they told me what the storyline was, I was 100 percent down and I was so excited… It was my love of Season 1 and my fanning out over [its] creator that made this an easy yes."
"Six" premieres Monday before settling into its regular time slot Wednesdays on the History Channel.