Oh, No! Not Again? Justin Bieber Posts Pic Of Him And Selena Gomez Kissing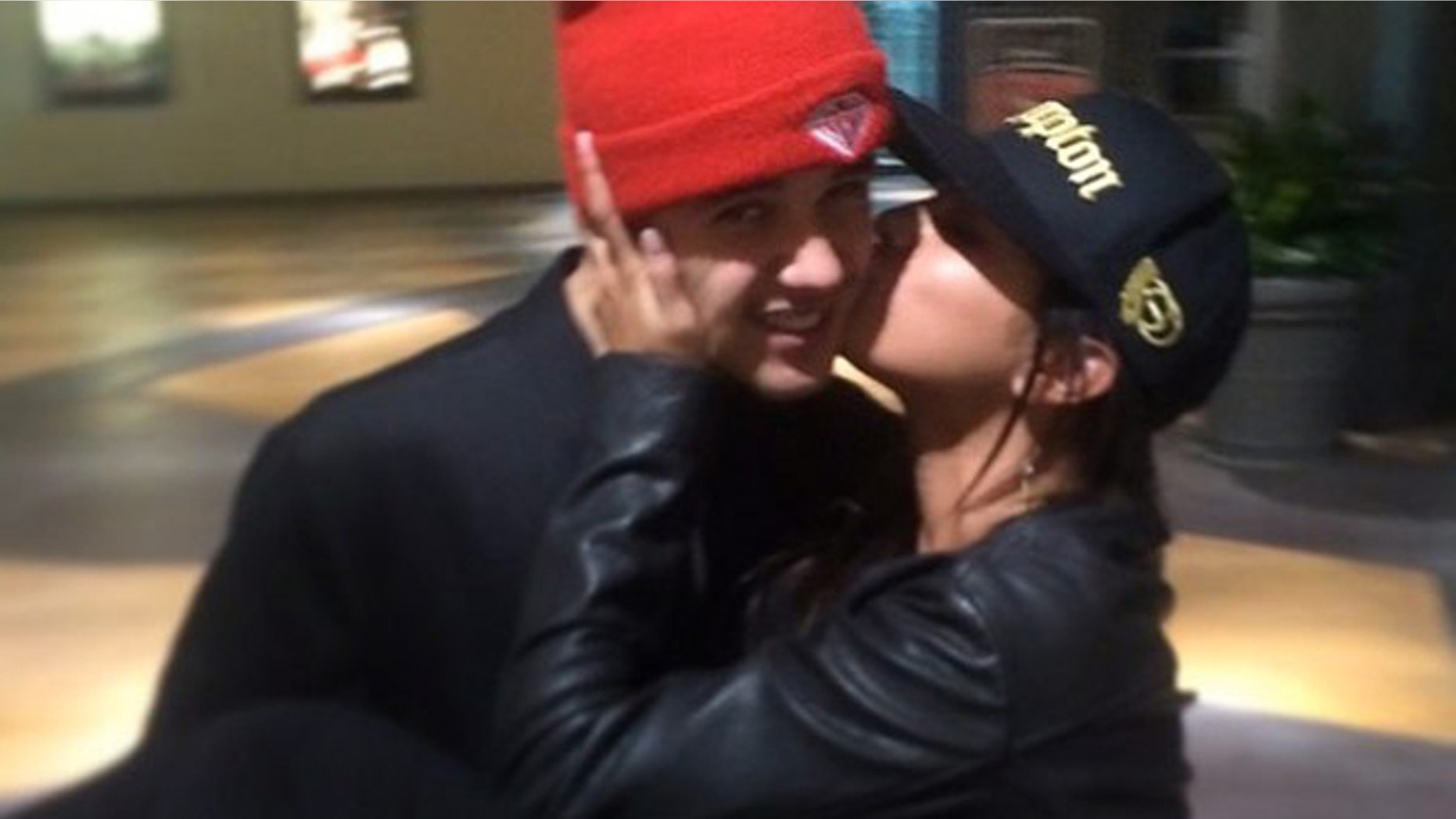 They're at it again. Maybe.
Justin Bieber posted a couple of pictures to his Instagram account that show him and Selena Gomez out at a movie theater together, the SpinMedia celebrity website, Celebuzz, is reporting. And in them the duo, who are often referred to with the compound proper noun "Jelena," don't seem to have any problem expressing fondness for each other.
In one picture, Bieber is carrying the "Come and Get It" singer in his arms while she plants a big kiss on his cheek.
"Right now everything else is a blur," Bieber's Instagram caption read.
But don't bother looking for the post anymore—the Canadian idol erased it, as he's done in the past with other images of him with Gomez.
It's unlikely that the pictures are of a recent date, as Bieber is sporting a red ski cap and Gomez is bundled up—in an L.A. sort of way—in a black leather jacket.
But online and in the media, the speculation is high. "The pic certainly suggests, E! News opined, "that something is going on in the world of Jelena."
Meantime, on the Bravo show, "Watch What Happens: Live," host Andy Cohen asked Demi Lovato, why she had "unfollowed" her one-time BFF, Gomez, on Twitter.
The "Really Don't Care" singer, who has known Gomez since the two appeared on "Barney and Friends" shows in 2002, answered, "It's just one of those things where people change, and people grow apart."
In answer to a separate question about whether she would want to marry, shag or kill fellow celebrities Joe Jonas, Simon Cowell and Justin Bieber, the first words out of Lovato's mouth were, "I'd kill Bieber."
Follow us on twitter.com/foxnewslatino
Like us at facebook.com/foxnewslatino