Octavia Spencer to buy out theater for 'Black Panther' screening in Mississippi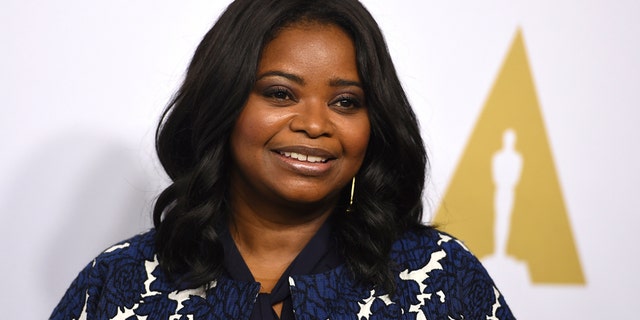 Octavia Spencer is making sure the people of Mississippi are able to see Marvel's latest feature "Black Panther."
On Wednesday, Spencer took to Instagram to announce she will buy out a movie theatre for the screening of "Black Panther" so that people who normally wouldn't be able to can have a chance to see the film.
"I will be in MS when this movie opens. I think I will buy out a theatre in an underserved community there to ensure that all our brown children can see themselves as a superhero. I will let you know where and when Mississippi. Stay tuned. #KingsAndQueensWillRise," the star captioned her Instagram post with an image of the film.
The upcoming Marvel feature stars A-listers like Chadwick Boseman, Michael B. Jordan, Daniel Kaluuya and Lupita Nyong'o. It has already made history ahead of it's Feb. 16 debut. Earlier in the month, "Black Panther" surpassed "Captian America: Civil War's" record, receiving the best first-day advance sales among Marvel films according to Entertainment Weekly.
And on Wednesday, Fandango announced that advance ticket sales for for the film have smashed the record of sales for any other super hero film, two weeks prior to it's world premiere.
Last year, Spencer, who is now nominated for an Oscar for Best Supporting Actress in the film "The Shape of Water," bought out another movie theatre for those low-income families in Los Angeles to see her film "Hidden Figures."
At the time, she also took to Instagram to inform fans of her donation.
"Tomorrow I've bought the 8pm showing of #hiddenfigures the rave Baldwin hills. If you know a family in need that would like to see our movie but can't afford it have them come. It's first come first served. My mom would not have been able to afford to take me and my siblings. So, I'm honoring her and all single parents this #mlkweekend Pass the word."