North Korea blasts film featuring James Franco and Seth Rogen plotting assassination of Kim Jong Un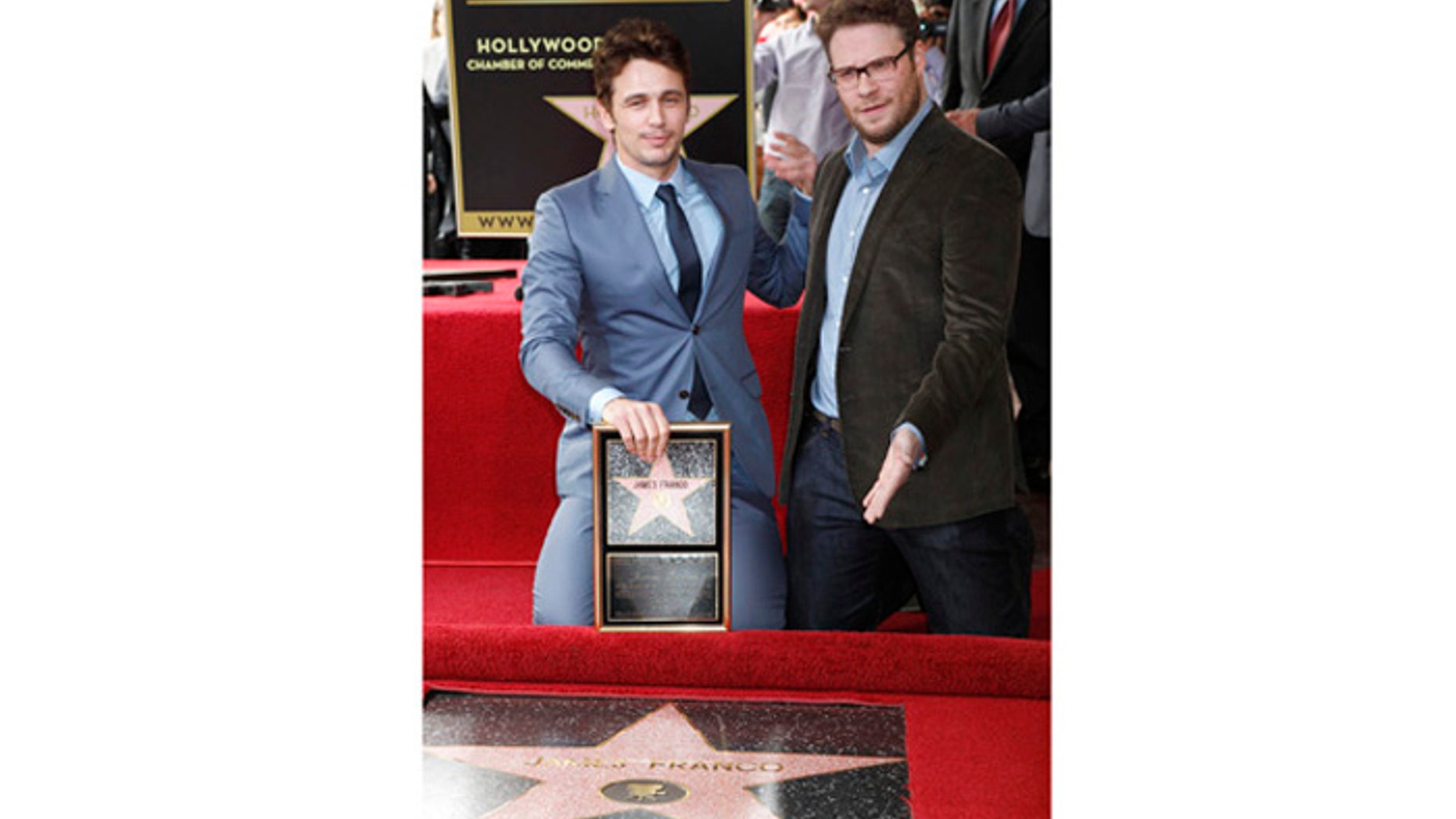 The North Korean regime has never been accused of having a sense of humor, and a top official has launched a near nuclear attack on the new Hollywood comedy featuring an assassination attempt on Kim Jong Un.
"The Interview," which stars James Franco and Seth Rogen and premieres in October, tells the story of a talk show host and his producer who land a rare sit-down with the third-generation Hermit Kingdom dictator. But the CIA throws a wrinkle into the scoop when it asks the pair to assassinate Kim. Madcap hilarity presumably ensues, though not in everyone's opinion.
"A film about the assassination of a foreign leader mirrors what the US has done in Afghanistan, Iraq, Syria and Ukraine," Kim Myong-chol, executive director of The Centre for North Korea-US Peace and an unofficial spokesman for the regime in Pyongyang, told The Telegraph. "And let us not forget who killed [President John F.] Kennedy – Americans.
Click here to see the trailer for "The Interview"
"In fact, President [Barack] Obama should be careful in case the US military wants to kill him as well," he added cryptically.
Kim Jong Un is believed to be a western movie buff like his father, Kim Jong Il, who had a collection of 20,000 movies on VHS and DVD, and was an especially big fan of the Rambo and James Bond franchises. He even wrote a book a in 1973, ambitiously dubbed "On the Art of Cinema."
Myong-chol told The Telegraph Kim Jong Un will most likely watch the flick, which prompted a tweet from Rogen.
In the trailer, a secret service officer claims that North Koreans believe anything that Kim Jong Un says, including that "he can speak to dolphins" and that "he never has to urinate or defecate."
Myong-choi said that the film shows Hollywood has stopped making good movies, and said he prefers British cinema.
"James Bond is a good character and those films are much more enjoyable," he told the newspaper.