Noel Gallagher says he found lost album in his sock drawer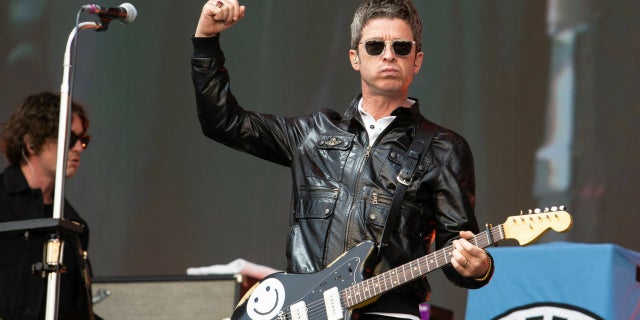 Former Oasis singer-songwriter Noel Gallagher said he found his lost "space rock" solo album in his sock drawer.
Gallagher said in an interview with comedian Matt Morgan that he found the album he recorded following his departure from Oasis, NME reported. The singer collaborated with Amorphous Androgynous to make the unreleased album.
KIRK DOUGLAS SEEN SMILING DOWN AT HIS GREAT-GRANDDAUGHTER IN SWEET PHOTO
"I did find a copy of it recently in a sock [drawer]," Gallagher told Morgan. "The masters, somebody has them, the masters have not been destroyed – but it won't be coming out any time soon.
"It might be nice to go back and revisit it in years to come, because 'Shoot A Hole Into The Sun' is f---ing great and there might be more stuff like that in there. Best to give it a bit of distance though I think," he continued.
MEGHAN MARKLE RECEIVES SUPPORT FROM QUEEN ELIZABETH OVER FAMILY DRAMA, REPORT SAYS
Gallagher opened up about the album to Noisey in 2015.
He said he finished the album but claimed he wouldn't play it for anybody.
"We spent a lot of time working on it, but the way that they work is that they get me in and I play all day then they take it away. Then the next thing you hear, you go 'well, that's not what I was thinking,'" he said.