Nikki Bella and John Cena break up again after reconciling following their broken engagement
Nikki Bella and John Cena have broken up and this time for good.
Bella announced she and Cena have split again after reconciling about two months ago. The WWE stars ended their engagement in April just weeks before their wedding, but confirmed in June they were working on their relationship. They were also spotted together in mid-May.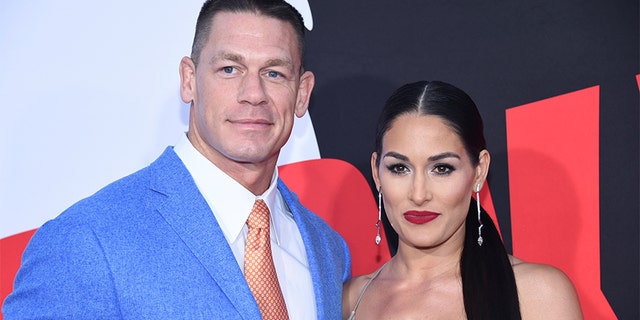 "After I called off the engagement, we tried to work on our relationship to get back to where it was, and in order to move forward with our wedding. After much time and soul-searching alone and together, we have decided to officially part ways," Bella said in a statement to People.
"I had a beautiful and loving 6-year relationship with a wonderful man," she added. "I have the utmost respect for John, but I know this is what's best for me."
Bella may have hinted at their impending breakup in July when she said in a YouTube video that she and Cena were "just friends."
"I'll admit my relationship, it has been in a super emotional rollercoaster ride, and I think it's hard for people to understand because we film and things get shown months after. I feel like I have to say what's the update on John and I, but right now, we are just friends," Bella said in the video.
Bella's statement comes a day after the couple's second breakup aired on the E! series "Total Bellas."
"I wish it could be different and I think that's why I've had almost six years of working on us and fighting and just taking in a lot," Bella said in the episode that aired Sunday. "I just feel like I've hit the point that I'm just so exhausted and done."
The couple began dating in 2012 before Cena proposed at WrestleMania 33 last year. Fans were stunned by the news of the breakup as the former lovebirds had recently gushed over their upcoming nuptials. Ultimately, their busy schedule and Bella's desire to have children played a role in their break up.
Fox News' Sasha Savitsky contributed to this report.