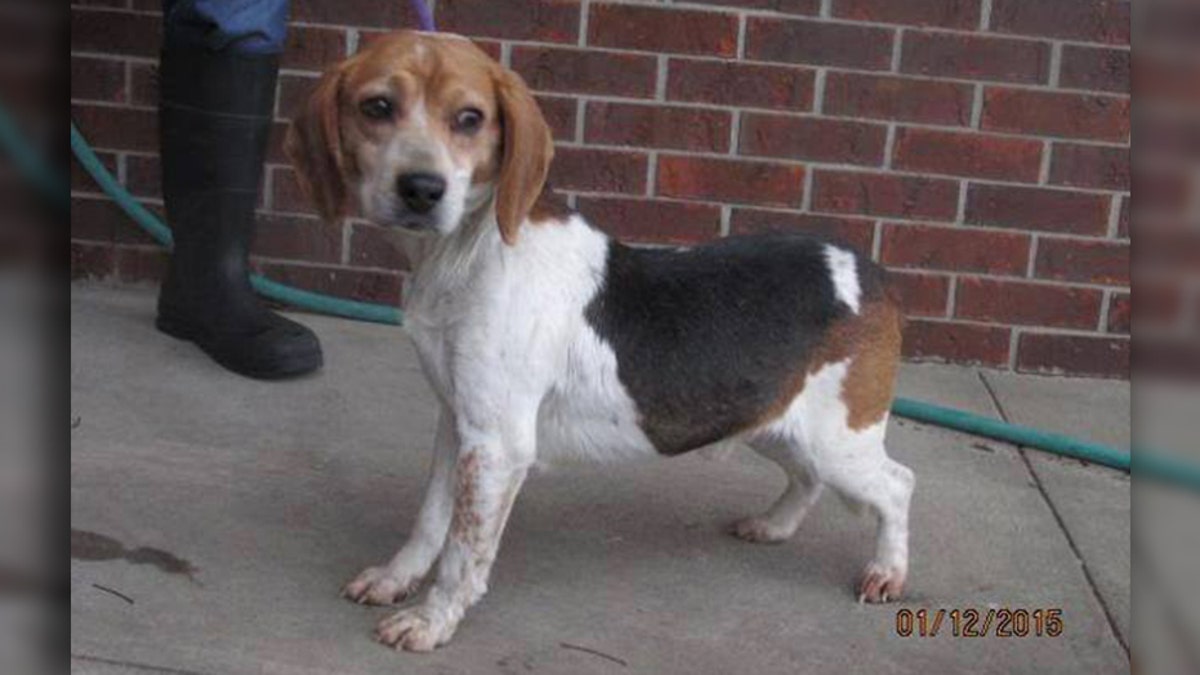 Meghan Markle's dog, the newest pooch to join the royal family, is reportedly a rescue beagle from the U.S.
Before eventually getting adopted by Markle, the dog, whose name is Guy, arrived at a Kentucky-based high-kill shelter after someone discovered him in the woods, according to CBS News.
But a group called A Dog's Dream Rescue reportedly saved the then-three-year-old pup and brought him to Canada where he'd ultimately be adopted by the future Duchess of Sussex.
MEGHAN MARKLE, PRINCE HARRY MAKE FIRST OFFICIAL APPEARANCE AS NEWLYWEDS
According to the group's Facebook page, A Dog's Dream Rescue is an organization based in Ontario that saves Beagles "mostly from Kentucky and Ohio that are on the list to be euthanized because no one wants them."
In a post from November 2017, the group shared photos on their social media page of the pup.
Along with the post was a message which read: "Well it's official!!! Spring of 2018 will mark the date that one of our rescued Beagles will become part of the ROYAL FAMILY!!!"
MEGHAN MARKLE, PRINCE HARRY RELEASE OFFICIAL ROYAL WEDDING PHOTOS
They said Guy had been rescued by the organization and adopted by Markle "a few years ago – the same Meghan Markle that is now engaged to Prince Harry!!"
The pup also accompanied his owner to their new home in the United Kingdom, the communications secretary for Prince Harry told The Guardian in November.