New Georgia film studio development a 'better Hollywood'?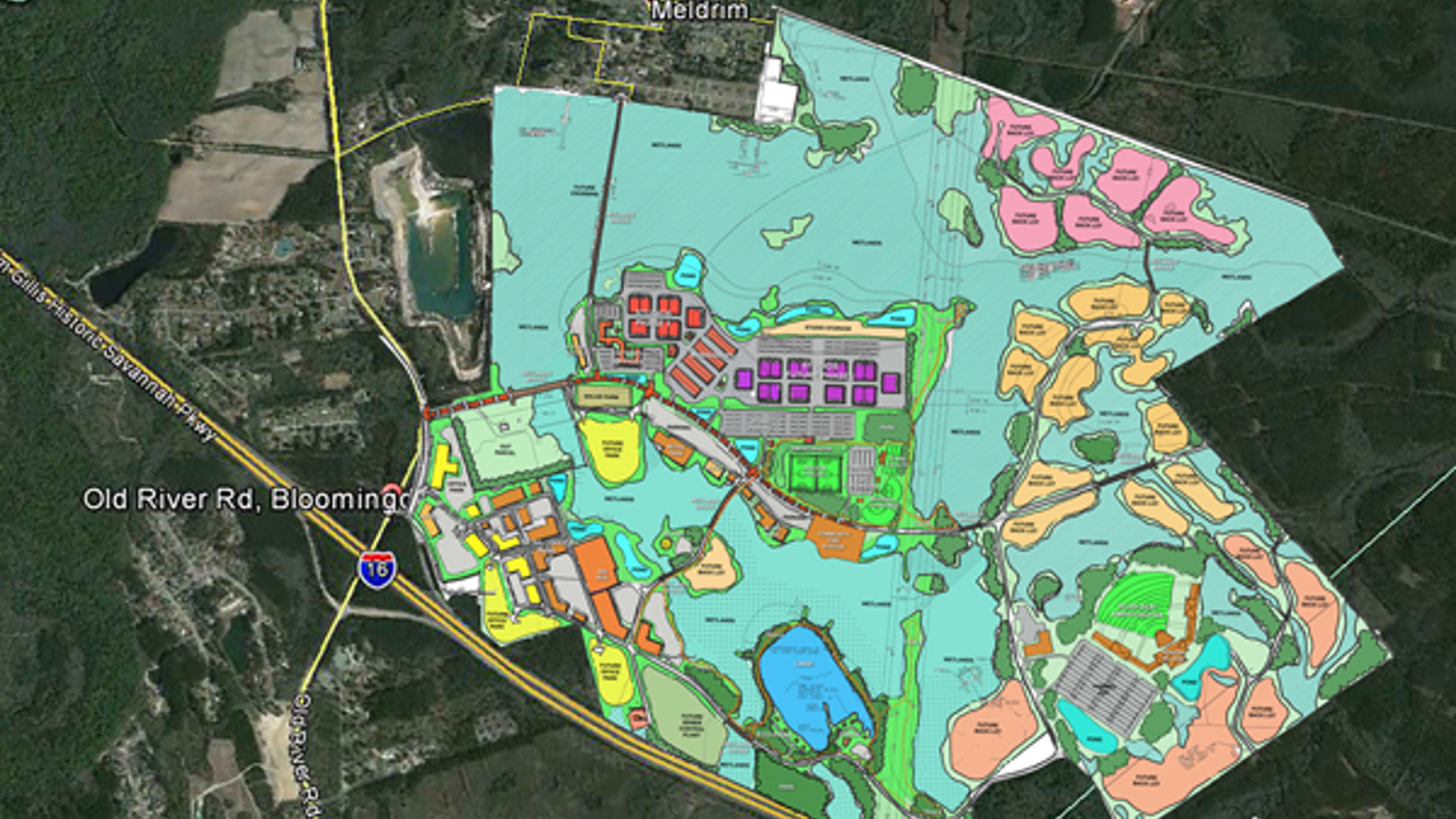 LOS ANGELES – Hollywood has been ground zero for film studios and movie stars for years, but the single largest film studio development project underway today is happening thousands of miles away -- in Georgia. Moon River Studios, a 1,560 acre development is aiming to be a one-stop-shop for movie and TV productions, will boast an outdoor concert venue, sound stages, editing suites, warehouses, mills and set fabrication sites.
Chairman Jake Shapiro says the Georgia facility is an even "better Hollywood" thanks in large part to its location.
"Georgia is the place to be, its on fire here in terms of the amount of work going on," Shapiro told FOX411. "You wouldn't naturally think to shoot a scene for the Lower East side in Savannah Georgia, but that what's great about Georgia. Savannah has neighborhoods that look like Brooklyn and the Lower East Side. It has beaches that look like the Caribbean and can pass for the Hamptons, and Atlanta is a phenomenal city that can pass for most big cities in the world."
Georgia is currently ranked number one in the nation for growth in the film industry, but the president of FilmLA, Paul Audley, thinks its creating more hype than anything else.
"We saw a period of time when California was not in this competition for film and television, where these other states (Georgia and Louisiana) really got into taking the business away from California," Audley said.  "However, especially this year with the new tax credit program, we have seen and expect to see a further increase of production coming back to L.A."
The Executive Director of the San Francisco Film Commission, Susannah Robbins, says the new tax credit should help Hollywood compete with other states.
"Los Angeles recently had an expansion of the California state film tax credit, which is going to make it more competitive with other states, and Louisiana's tax credit bill has just been reduced dramatically," Robbins explained. "One of the reasons big films were shooting in Georgia and Louisiana, was because up until the new tax that we passed if your budget was more than $75 million you couldn't apply for a state tax credit; and so they have changed it so that the first $100 million of your film is eligible for the 20 percent tax credit."
Shapiro argues that even with the tax incentives, Hollywood is 30 to 100 percent more expensive than Georgia. He says Moon River is looking to hire locals wherever possible in terms of construction, engineers, contractors and architects. However, says he has received resumes and job inquiries from New York and LA based industry professionals, noting that word of his studio is spreading quickly.
"This is a long term very intensive project," Shapiro said. "We do not intend to build Rome in a day. We will be building the studio a stage at a time and offices one at a time, but in terms of pure size -1,560 acres- I'm not aware of any projects even close. We couldn't be happier or luckier to be here."