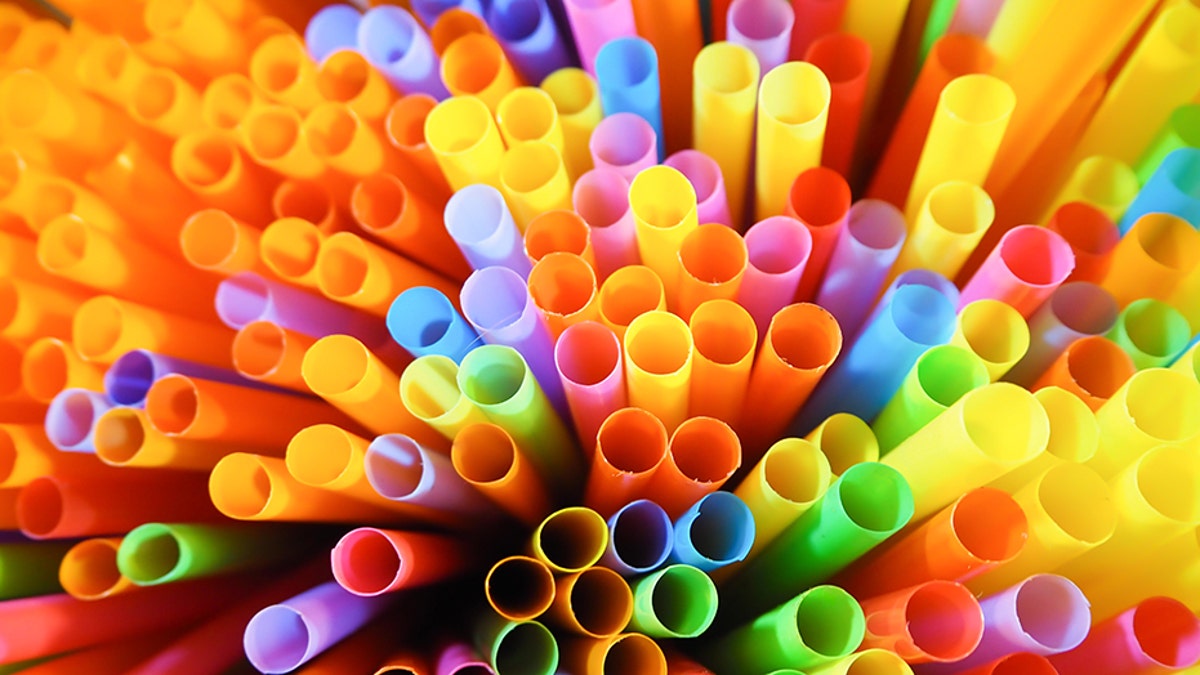 NBC News on Sunday backed off a dubious claim that Americans use 1.6 straws a day on average, after critics noted it was based on research from a nine-year-old boy whose methodology never has undergone any significant scrutiny.
NBC tweeted Sunday, "Correction: An earlier version of this article included a debunked statistic that Americans throw away 500M drinking straws a day, or 1.6 a day per person. Previous tweets with the article will be deleted, and an updated tweet will be issued."
Previously, the network had a different story.
"@NBCNewsBETTER: At an average rate Americans use 1.6 straws per person a day-- most of them ending up in our waterways. We can do better," the NBC News official Twitter account tweeted on Saturday, one day before Earth Day.
The tweet linked to an NBC News Better article with the title, "Fighting pollution by saying 'no' to plastic straws."
"At an average rate, Americans use 1.6 straws a day, or 584 a year, according to the National Park Service," the article said. "Nationwide, that's 500 million drinking straws thrown away every day — enough straws to fill about 46,400 school buses each year.
"Environmental groups have targeted disposable drinking straws — that are not recyclable or compostable — for extinction. The ultimate goal: Prevent non-degradable plastic straws from polluting our beaches, waterways and oceans."
But critics said NBC News Better could have done better with its sources of information.
The article attributed the stats to the National Park Service but the agency was not the original source.
The park service actually got it from the recycling company Eco-Cycle, which in turn got it from the nine-year-old boy.
The boy, Milo Cress, of Vermont, who is now 16, told Reason, a libertarian magazine, in January that he arrived at the 500 million straws-a-day figure from phone surveys he conducted in 2011 with straw manufacturers.
The magazine reported that Milo claimed that the National Restaurant Association has endorsed his estimate privately.
Neither the company nor Cress immediately responded to Fox News' requests for comment Sunday.
Eco-Cycle defended Milo's research on its website.
"Some environmental groups we talked to told us they believe this estimate to be low. While it does include some, it does not include all of the straws attached to juice and milk cartons which are handed out in school lunchrooms and put into lunch boxes every day," the website said.
Those finding fault with NBC included writer Stephen Miller, who has contributed opinion pieces to Fox News.
"Has been debunked over and over and over again online," Miller tweeted Sunday. "Nbc doesn't care. They run it anyway."
Other Twitter users also faulted NBC.
A NBC spokesman did not respond to a Fox News email seeking comment.
NBC News first drew backlash over the straw article when it was first posted online in March.
"If it's any comfort for NBC, it can take comfort in knowing it's not alone in spreading this dubious statistic. On the contrary, NBC is merely the latest in a long string of newsrooms to repeat the 500 million straws claim," Becket Adams wrote in the Washington Examiner at the time.
Fox News' Frank Miles contributed to this report.