Movie News - Freida Pinto Cast in Planet of the Apes Prequel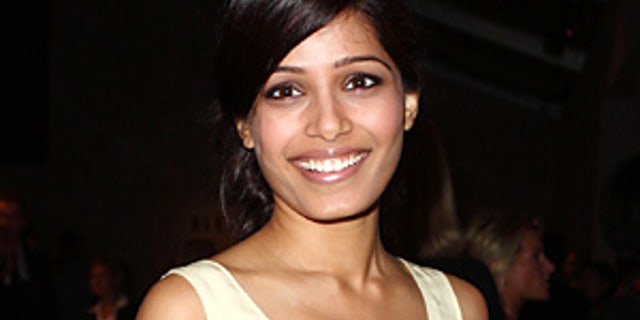 Slumdog Millionaire star Freida Pinto has landed a role alongside James Franco in the upcoming Planet of the Apes prequel, Rise of the Apes, according to Entertainment Weekly.
New details on James Franco's crazy General Hospital return
Pinto will play a primatologist named Caroline in the 20th Century Fox film, while Franco will play a scientist. John Lithgow will play Franco's father.
The prequel is scheduled to hit theaters June 24, 2011.
Pinto is best known for her role as Latika in the Oscar-winning film Slumdog Millionaire.
Lithgow, who earned Oscars for his roles in Terms of Endearment and The World According to Garp, most recently received a Golden Globe for his performance in Showtime's hit series Dexter.
Comment on this article at TVGuide.com >
Related Articles on TVGuide.com
Other Links From TVGuide.com