Motown singer Jimmy Ruffin dies at 78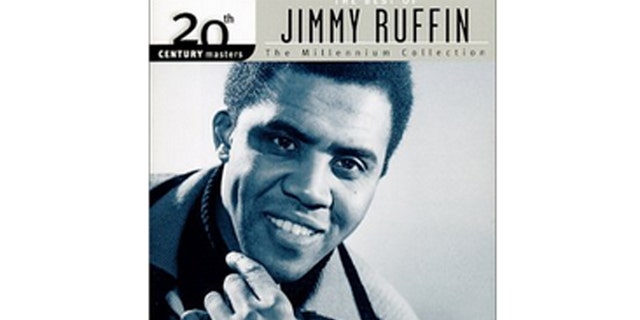 Jimmy Ruffin, the Motown singer whose hits include "What Becomes of the Brokenhearted" and "Hold on to My Love," died Monday in a Las Vegas hospital. He was 78.
Philicia Ruffin and Jimmy Lee Ruffin Jr., the late singer's children, confirmed Wednesday that Ruffin had died. There were no details about the cause of death.
Ruffin was the older brother of Temptations lead singer David Ruffin, who died in 1991 at age 50.
"Jimmy Ruffin was a rare type of man who left his mark on the music industry. My family in its entirety is extremely upset over his death. He will truly be missed," a statement from Philicia Ruffin and the Ruffin family said. "We will treasure the many fond and wonderful memories we all have of him."
Singer Rod Stewart learned of Ruffin's death in Las Vegas, where he was doing a show, his spokesperson said in a statement emailed to The Associated Press. "RIP, Jimmy. Heaven has never sounded so sweet," Stewart said.
Jimmy Lee Ruffin was born on May 7, 1936, in Collinsville, Mississippi. He was signed to Berry Gordy's Motown Records, and had a string of hits in the 1960s, including "What Becomes of the Brokenhearted," which became a Top 10 pop hit.
He had continued success with songs such as "I've Passed This Way Before" and "Gonna Give Her All the Love I've Got," but Ruffin marked a comeback in 1980 with his second Top 10 hit, "Hold on to My Love." The song was produced by Robin Gibb, the Bee Gees member who died in 2012.
Ruffin worked with his brother David in the 1970s on the album, "I Am My Brother's Keeper."
Ruffin also lived in England for many years.
Funeral arrangements are pending, the family said.
"We appreciate all of the love and prayers from our family, friends, his colleagues and his adoring fans," the statement said.