'Modern Family' star Sarah Hyland reveals cousin was killed by an alleged drunk driver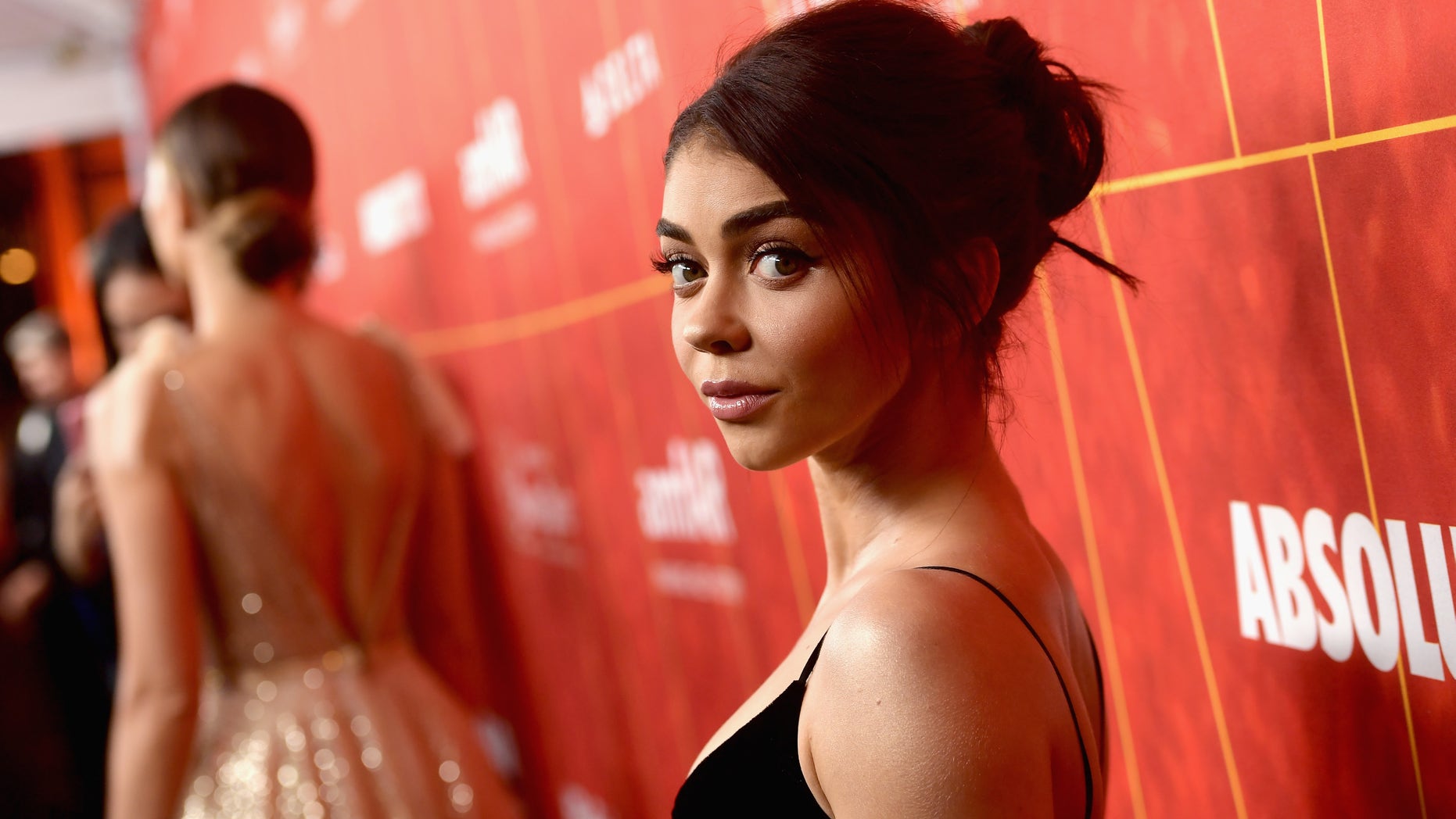 "Modern Family" actress Sarah Hyland revealed on social media that her 14-year-old cousin was killed in a car accident involving an alleged drunk driver on Saturday. Her uncle is reportedly recovering at the hospital.
The star shared an image from her cousin's GoFundMe page, set up to cover medical and funeral costs, where she detailed the tragic event.
"This is my 14-year-old cousin Trevor. Yesterday, he was killed by a drunk driver. My Uncle is still in the hospital in need of more surgeries. PLEASE swipe up to help," the 28-year-old star wrote Sunday.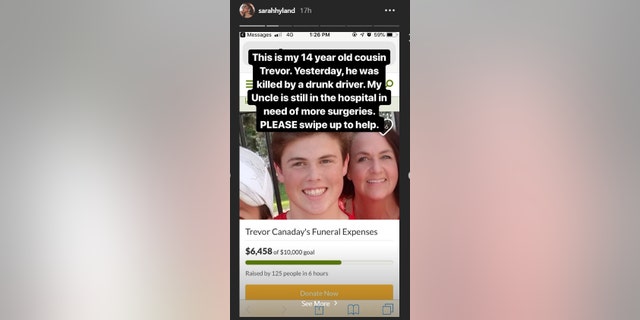 The GoFundMe page, set up by Trevor's sisters and mother, gave further details.
"Trevor and his dad were driving to a show choir event and were involved in a serious car accident due to a drunk driver," the page says. "His dad, Bryan, is recovering physically, but sadly Trevor has gained his wings and is singing and playing some crazy football in heaven," it reads.
It continues: "Trevor was a funny, smart, innovative, athletic, goofy kid and he was so loved. His memory will live on in many ways. Please help us do this for the family now to help ease their suffering away from money to focus on healing emotionally. Thank you."
In a second post on her Instagram Story Monday, Hyland went into more detail about the alleged drunk driver that struck her uncle and cousin. She claims that the man in question had two prior DUIs and allegedly tried to run from the scene of the crime. She also alleges that he's been arrested as a result of the crash.
Fox News confirmed that Jeffrey Eggeling was arrested and booked for two counts of DUI causing serious bodily injury and leaving the scene of a personal injury crash. The incident report from the Omaha Police Department alleges that Eggeling ran a red light, struck the vehicle and then attempted to flee the scene on foot.
Representatives for Hyland and did not immediately respond to Fox News' requests for comment.
Hyland's on-screen brother and sister were quick to share their support for the star during this difficult time. Both Ariel Winter and Nolan Gould reposted Hyland's call for people to donate to the GoFundMe page.