Miley Cyrus Thinks Real-Life Romance With Co-Star Makes Her New Film a Classic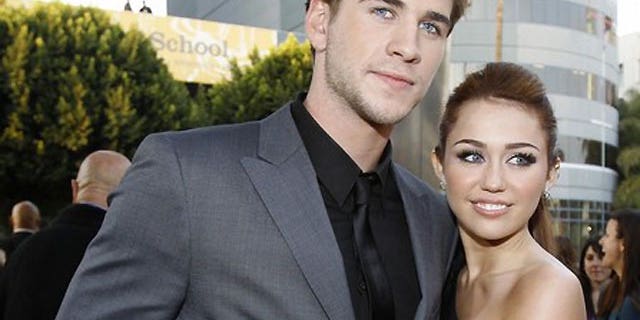 Miley Cyrus thinks her onscreen romance with her real-life boyfriend has the stuff of movie classics.
Her new film, "The Last Song," is based on Nicholas Sparks' latest novel and she is sure it was be an instant classic.
"I want to see [it as] one of those romance films that people will want to see over and over again and never get tired of," she tells Fox News. "I think this is going to be a really great romance."
It helps that her onscreen beau is played by her real-life boyfriend, Liam Hemsworth. "I think people will go [see] it because of the relationship we have in real life," she says.
SLIDESHOW: The Lovely and Talented Miley Cyrus
It wasn't the first Sparks film to ignite a romance between two co-stars. The blockbuster hit "The Notebook" led to the real-life relationship between stars Rachel McAdams and Ryan Gosling.
"I think it makes it even more romantic," Miley says.
In fact, the 17-year-old's great romance allowed her to improvise some of her romantci scenes.
"I did a lot of improvising," she admits. "I'm jumping on him and having fun so it was really cute," says the young star. "I hope [viewers] really see good chemistry."
But while most teens would be worried to have their parents see all that "good chemistry" onscreen, Miley isn't concerned in the slightest.
"No, my parents are like, so chill," she says.
This is the first starring role for Miley outside of her Hannah Montana empire and she hopes there are many more. "I hope I just continue doing more roles like this," says the Disney star. "I love doing drama but I also want to go on to do all types of different things and just continue to challenge myself."