Talk to Miley Cyrus About Her New Movie in an Exclusive Live Chat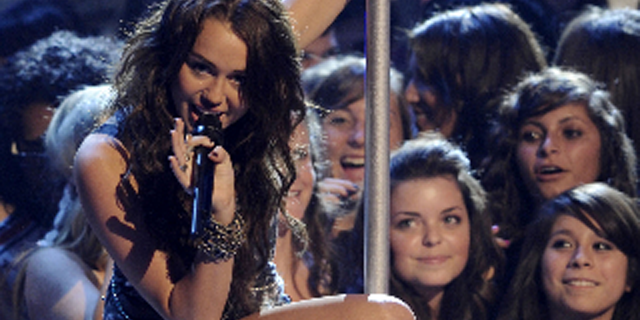 Miley Cyrus is opening up online.
The star of the upcoming movie "The Last Song" will be right here on Saturday, March 13 at 5pm ET to talk about her latest movie.
Greg Kinnear and Kelly Preston will be here too, but who really cares. It's all about Miley. Even they know that.
Miley Cyrus & The Last Song Cast Chat from MySpace
MySpace is hosting the live video, and you can ask questions to Miley (and Greg and Kelly) via your MySpace, Twitter or Facebook accounts, and watch them answer on the video player above.
If you're hear a little early, click through our Miley slideshows as you formulate your strategy for getting your question our front.
SLIDESHOW: Miley's Controversial Teen Choice Awards Performance.
SLIDESHOW: The Lovely and Talented Miley Cyrus.
Good luck!