Miley Cyrus concert features a 20-foot weiner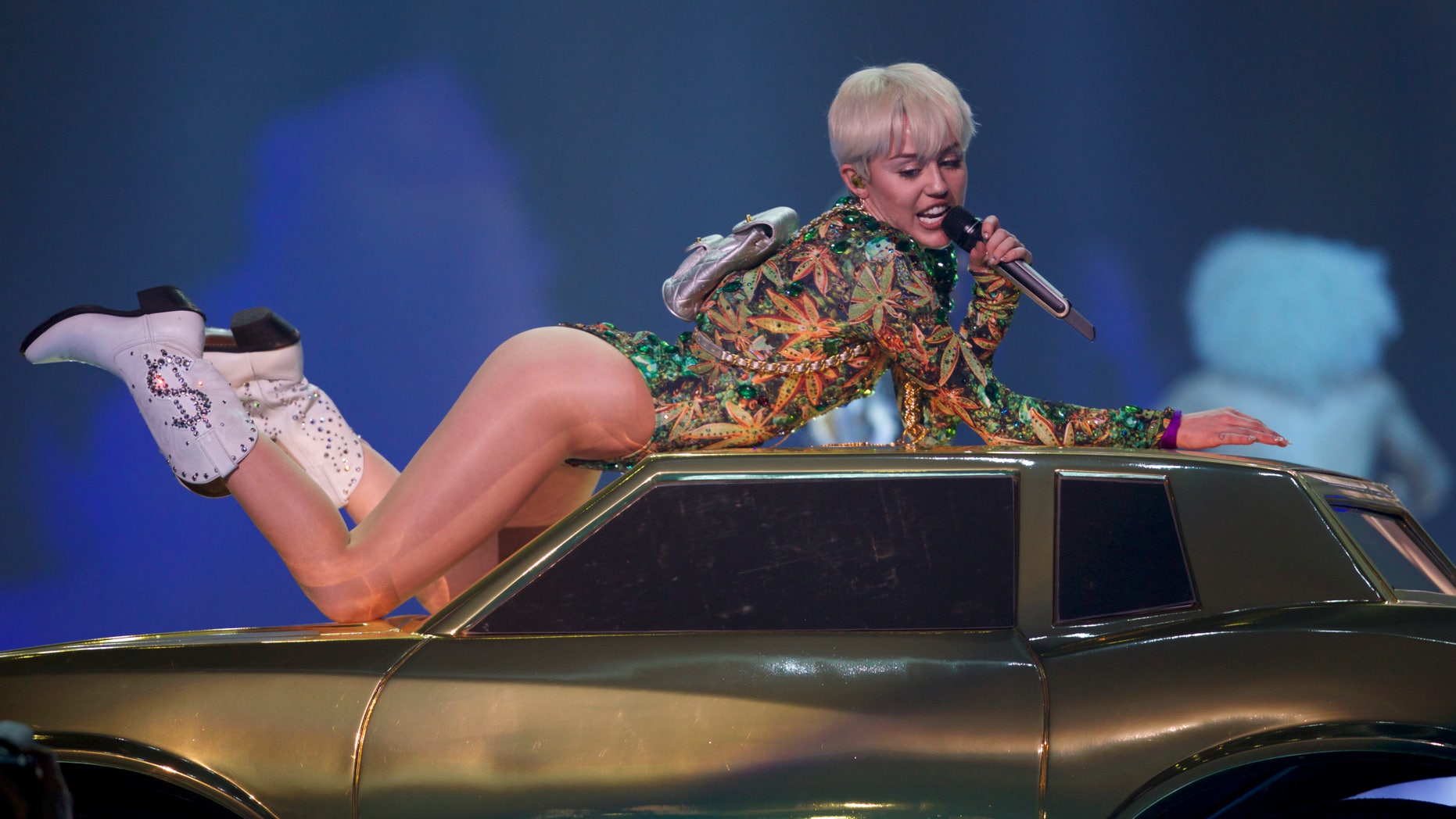 Miley Cyrus kicked off her North American "Bangerz" tour in Vancouver on Valentine's Day and the singer delivered an outrageous concert which began with her entering the stage by sliding down a massive, inflatable tongue.
In past interviews the former "Hannah Montana" star has professed her love of pot and that affection was clearly on display. At the merchandise stand official "Bangerz" rolling papers were for sale at $40 a pack and one of the backup singers was dressed as a joint.
The 21-year-old singer mounted a 20-foot long hotdog which rose up and transported her halfway across the arena much to the delight of the crowd below.
During the "Party in the USA" finale Cyrus, who was clad in a sparkly leotard, star-spangled cowboy hat and boots got down on her knee while a dancer wearing a Bill Clinton mask and suit shimmied in front of her.
Despite all the outrageous theatrics and multiple costume changes the former Disney star made good on her promise to focus on vocals. She sang a slowed-down version of Outkast's "Hey Ya!" as well as a cover of her godmother Dolly Parton's hit "Jolene." There was on vocal "doubling" (singing along to a pre-recorded track) and music was the focus of the show.