Michael Douglas Has Throat Cancer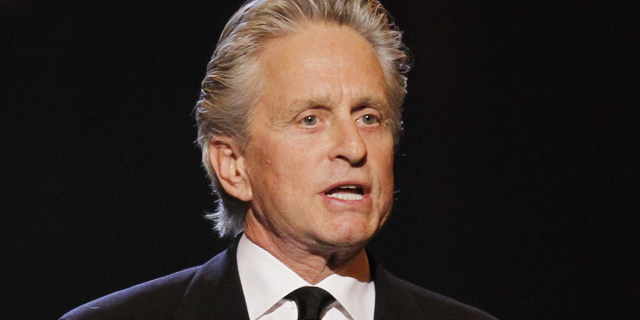 "Wall Street" star Michael Douglas has throat cancer and will undergo eight weeks of radiation and chemotherapy, his production company told The Post.
The 65-year-old Oscar winner, who kicked his half-pack-a-day habit in 2006, is expected to make a full recovery, and told People.com he's "very optimistic."
Douglas' company, Further Films, refused to comment further on his condition.
It was not clear yesterday how treatment for Douglas' tumor will effect the promotion of "Wall Street: Money Never Sleeps," the sequel to the 1987 blockbuster, which earned him an Oscar for Best actor.
In the new film, he reprises his role as greedy broker Gordon Gekko. It's set for release Sept. 24.
It's been a tough year for Douglas, whose troubled son, Cameron, was sentenced in April to five years in prison for dealing drugs.
Douglas, the son of Hollywood icon Kirk Douglas, is married to actress Catherine Zeta-Jones.
He has also starred in "Basic Instinct" and "Romancing the Stone."
Go to NYPost.com for more Entertainment news.