Meryl Streep: It's difficult to be political during Trump's presidency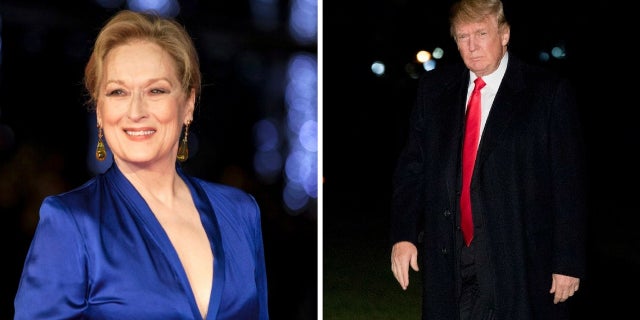 Three-time Academy Award-winning actress Meryl Streep, who is an outspoken critic of President Trump, said she has no interest in being a political leader during his presidency.
Streep told BuzzFeed News on Tuesday that being critical of Trump has affected her life and she was not interested in being a political leader.
MERYL STREEP AND TOM HANKS TAKE ON THE WHITE HOUSE
"It's affected my life because I don't really — I don't want to be that. I don't want to be that," Streep, who dressed as Trump in June, old BuzzFeed. "I'm a really private person, and like a lot of people in show business, I'm actually shy so it's hard for me to do all this stuff."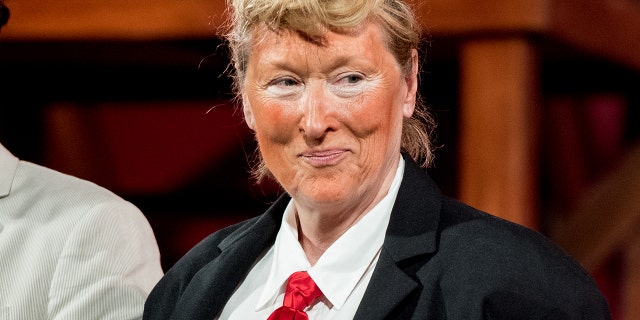 Streep was likely referring to her speech she made during the Golden Globes earlier this year when she accepted the Cecil B. Demille Award and used the platform to criticize Trump for imitating a disabled reporter. Streep said Trump's behavior "sank its hooks in my heart" and called on the press to hold the president accountable for "every outrage."
"Disrespect invites disrespect. Violence incites violence. And when the powerful use their position to bully others, we all lose," Streep said.
MERYL STREEP HAS CHOICE REMARKS FOR HARVEY WEINSTEIN AT WOMEN'S CONFERENCE
Trump responded to Streep's speech shortly after, calling her "one of the most over-rated actresses in Hollywood."
At the Women's March a few weeks later, protesters carried signs calling for the "Florence Foster Jenkins" star to run for president.
"I've lived through all these eras and it doesn't feel like an alien landscape," Streep said regarding today's political climate, "but it does feel like stepping back in time and how quickly we forget what the world was like 40 years ago."
Streep, who was talking to BuzzFeed to promote her new movie "The Post" with co-star Tom Hanks and director Steven Spielberg, announced Hanks should run for president.
"Tom (Hanks), on the other hand, should be president," Streep said. "I mean really, this guy, there really is no one who knows more about history, statesmanship. No, seriously, it's true!"