Mel Gibson Claims He Is Broke in Fifth Recorded Rant As Custody Battle Heats Up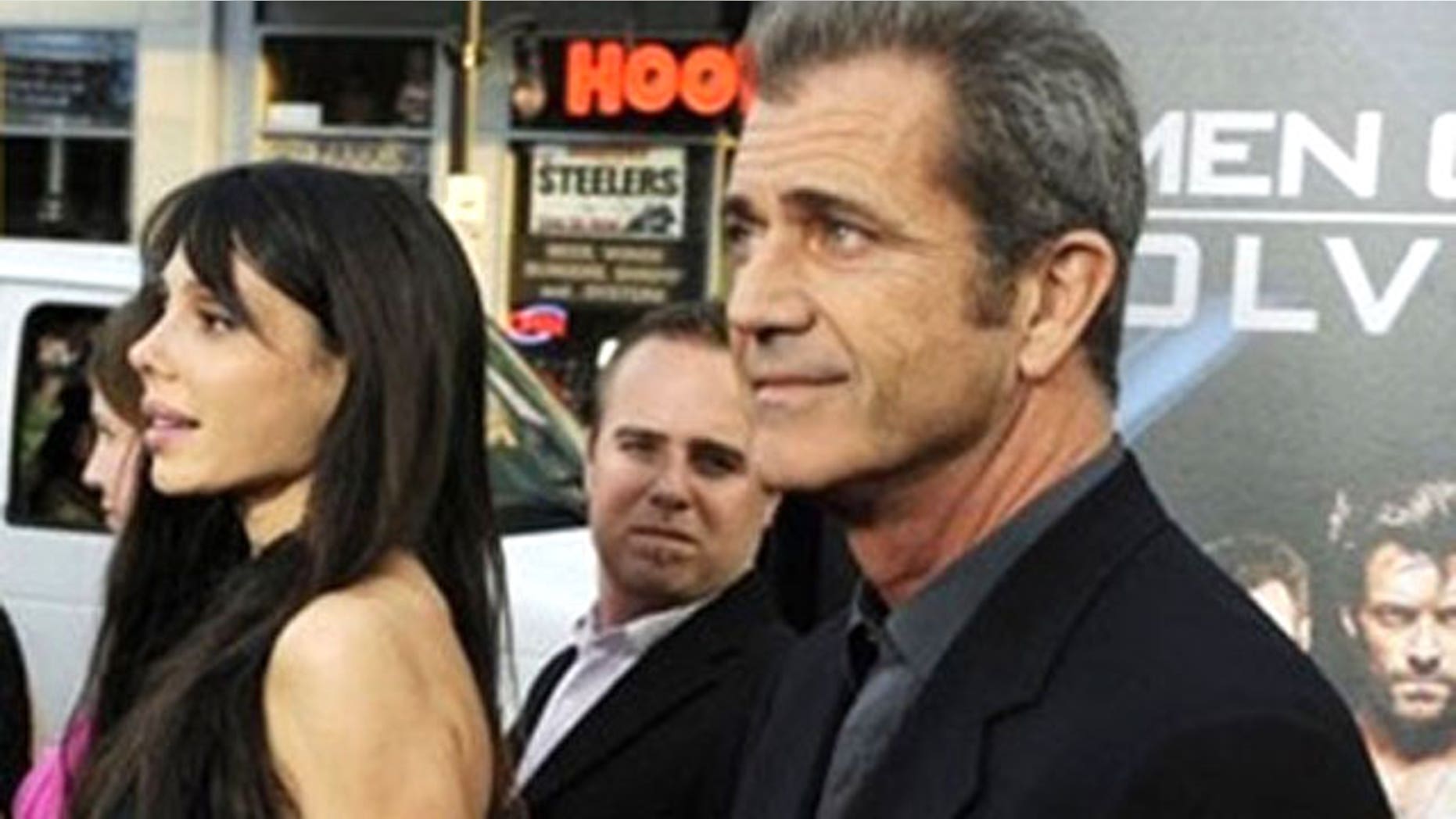 As Mel Gibson prepares to face off with ex-girlfriend Oksana Grigorieva in family court for custody of their 8-month-old daughter, RadarOnline.com is gearing up to release yet another taped rant.
In the new tape, the fifth released by Radar,  a screaming Gibson calls Grigorieva every nearly every name in the book. He also makes a shocking revelation that despite the millions he made in Hollywood, he doesn't have "any f**king money!"
CLICK HERE TO LISTEN TO THE FIFTH TAPE AT RADARONLINE.COM
Gibson slams Grigorieva for being a "user," who pushed him over the edge after already being stretched thin from his incredibly pricey divorce.
"I don't have any f*cking money! I have to support you and everybody else! I have to sell paintings. I have to sell my box at the Lakers game," Gibson screams.
LISTEN TO EXCERPTS OF RECORDING #1 AT FOXNEWS.COM.
LISTEN TO EXCERPTS OF RECORDING #2 AT FOXNEWS.COM.
LISTEN TO EXCERPTS OF RECORDING #3 AT FOXNEWS.COM.
LISTEN TO EXCERPTS OF RECORDING #4 AT FOXNEWS.COM
"I spent too much goddamn money on you! And my wife knows! It's you … I spent more than 5 million dollars on you! Say thank you. Say thank you, NOW!"
"Don't call me mean when I'm nice to you," he continues. "Because I'd like to show you what mean really is. B*tch, c*nt, whore, gold digger! All true! You f**king proved it to me! If you're ever interested in proving otherwise, let me know. If you don't care, I know you know what you are too."
POP TARTS: Oksana Grigorieva Could Face Criminal Charges, Lawyer Says
But perhaps the most damaging evidence of all is a group of alleged photos that shows Gibson bruised his baby, then two months old, after a reported violent altercation.
According to RadarOnline.com, the photos are part of Oksana's sealed documents for the court and show infant Lucia with a bruise on her chin after a January 6 argument.
Grigorieva is expected to ask for full custody of the baby, who is Gibson's eighth child.
FOX411: Gibson Could Get 4 Years if Convicted of Felony Assault.
Meanwhile, according to the New York Post, Gibson is continuing on with his work. The 54-year-old star is currently working on a Jodie Foster-directed comedy called "The Beaver."
According to one source on set, everyone was "walking on eggshells" around him when the news of the tapes broke.
"Mel was in complete shock," the source said.