Man Believed to Be Mel Gibson Admits to Hitting Ex-Girlfriend on Audio Recording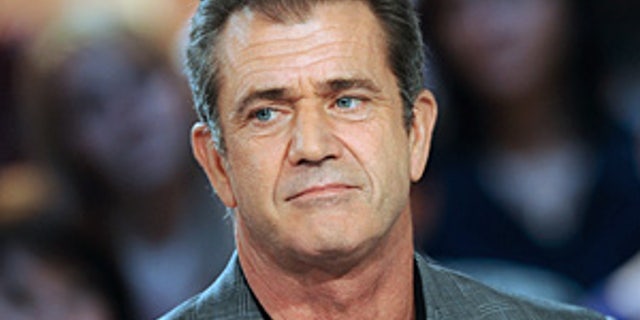 A man believed to be Mel Gibson admits to hitting and threatening to kill his ex-girlfriend on an new tape released by RadarOnline.com.
Mel Gibson reportedly dropped by agency after angry recording leaks
On the new audio recording, the woman, believed to be Gibson's ex, Oksana Grigorieva, says she worries about her life and that of the couple's 8-month-old daughter Lucia. "You were hitting a woman with a child in her hands, breaking her teeth, twice in the face. What kind of man is that?" she says during the heated, eight-minute-long conversation.
"Oh, you're all angry now. You know what, you f---ing deserved it," Gibson replies. "I'm threatening to put you in a f---ing rose garden, you c---. You understand that? Because I'm capable of it."
The tape is rife with profanity, raised voices and, oddly, heavy breathing. At one point, Gibson rants about not having any friends, adding, "The career is over. And boy, when I said that, you lit out of here faster than ever before."
A rep for Gibson said he could not confirm if the man on the recording is actually the 54-year-old Oscar-winning actor.
Mel Gibson under investigation for possible domestic violence
Last week, Gibson was dropped by William Morris Endeavor, his talent agency of 30 years, after another angry phone call leaked in which Gibson criticized Grigorieva's choice of dress.
The actor, who is currently under investigation for alleged domestic violence against the 40-year-old Grigorieva, says she threatened to leak the recordings to the news media if he didn't pay her. Gibson also says she made false claims to the authorities about his alleged abuse.
Grigorieva, who alleged that Gibson punched her in the face multiple times on Jan. 6, filed a restraining order against him last week. The two are currently embroiled in a bitter custody suit for their daughter.
View original Man Believed to Be Mel Gibson Admits to Hitting Ex-Girlfriend on Audio Recording at TVGuide.com
Related Articles on TVGuide.com
Other Links From TVGuide.com