Mel B clarifies why she is seeking treatment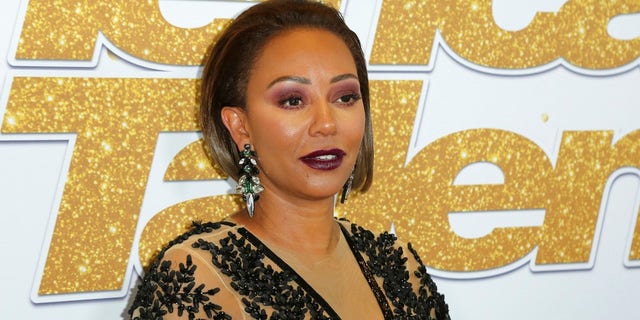 Mel B is clarifying earlier reports about why she's seeking treatment.

In a preview of Wednesday's "Ellen DeGeneres Show," the "America's Got Talent" judge explained to guest host Lea Michele that her recent statement regarding why she's entering a treatment program "got a little bit skewed with."
"Let's put it that way," Mel B, whose full name is Melanie Brown, told Michele, 31, of the initial reports that she is seeking treatment for alcohol and sex addiction.
"Now, I've been in therapy since my father got diagnosed with cancer nine years ago," the former Spice Girl revealed, adding that her "therapy changed a little bit because I was in a very intense relationship, which you can all read about in my book."
"I do address a lot of those issues," she said of her "Brutally Honest" memoir, which is set to be released in November.
"But no, I'm not an alcoholic; no, I'm not a sex addict."
Brown went on to say that she "was with the same person for 10 years, and that was quite a turmoil, very intense."
"That's all I can say about it," she admitted. "I'd like to say a lot more, but on this show, let's keep it PC. But, I address a lot of those issues, and I did kind of have to ease my pain. I did suffer a lot from PTSD."
In an interview with The Sun over the weekend, Brown said she that she would be checking into a "proper therapy program" in the U.K.

"I am fully aware I have been at a crisis point," she told the outlet. "No one knows myself better than I do - but I am dealing with it."
The 43-year-old also added that she hopes to shine more light on PTSD. On Sunday, the singer shared a link to a website explaining the condition, tweeting "Knowledge is power."
"I have recently been diagnosed with post-traumatic stress disorder. I don't want to jinx it, but so far it's really helping me," Brown told The Sun.
"I'm not perfect, and I have never pretended to be. But I am working on being a better version of myself for my kids - whom I love more than life itself - and for all the people who have supported me."
Fox News' Katherine Lam contributed to this report.