Meghan Markle, Prince Harry retreat from royal family: Signs of trouble
Meghan Markle and Prince Harry dropped a bombshell on Wednesday when they announced they will be stepping back from their royal duties in an effort to "carve out a progressive new role within this institution."
Though the announcement blindsided many, it seems the seeds for Meghan and Harry's departure may have been planted along their relationship.
These are some of the bumps in the road the couple has dealt with to date.
MEGHAN MARKLE: 10 WAYS THE DUCHESS OF SUSSEX CHALLENGED ROYAL PROTOCOL IN 2019
Meghan's marital status noted, 2016
One of the initial criticisms of Harry's involvement with Meghan was her status as a divorcee.
When Kensington Palace announced the engagement of Meghan and Harry in 2017, many pointed out the star had been married before. Markle tied the knot with Hollywood producer Trevor Engelson in 2011 but the couple called it quits two years later.
Previously, royal family members weren't allowed to marry divorcees, but eventually that rule faded away. Nevertheless, Meghan's marital status did not make things any easier for her.
PRINCE WILLIAM FEELS 'STRANGE' NOT HAVING PRINCE HARRY AROUND FOR CHRISTMAS AT SANDRINGHAM: REPORT
Scrutiny scrutinized, 2016
When news broke that Harry and Meghan were an item, the now-Duchess of Sussex faced intense media scrutiny — and the palace pushed back.
Meghan, who is half black, became the target of the media considering her status as a biracial, divorced American citizen — both highly unusual in the royal family.
In a statement released by Kensington Palace at the time, they noted, "His girlfriend, Meghan Markle, has been subject to a wave of abuse and harassment. Some of this has been very public — the smear on the front page of a national newspaper; the racial undertones of comment pieces; and the outright sexism and racism of social media trolls and web article comments."
"Prince Harry is worried about Ms. Markle's safety and is deeply disappointed that he has not been able to protect her," the statement continued.
MEGHAN MARKLE BREAKS ROYAL PROTOCOL WITH DARK PEDICURE AND NO TIGHTS
Pantyhose problem, 2017
Meghan caused controversy during a photocall at Kensington Palace Gardens when she committed a royal fashion faux pas.
The British royal family is known for having an unspoken rule about wearing pantyhose in public, a tradition that has been upheld by Queen Elizabeth II, Kate Middleton and other ruling ladies. Meghan turned heads, however, when she ditched the pantyhose and opted to go bare instead
PREGNANT MEGHAN MARKLE RESPONDS TO WOMAN WHO CALLED HER A 'FAT 'LADY'
Sneaking in PDAs, 2019
One of the biggest points of contention in the royal couple's relationship was their penchant for breaking royal protocol.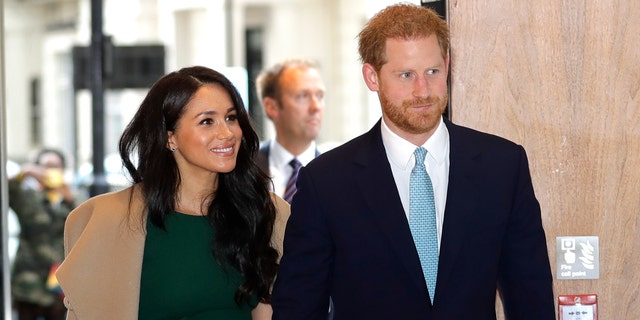 Alongside Meghan's previous fashion mishap, the royal couple also broke the rules with public displays of affection.
During a Cirque du Soleil appearance in January 2019, the Duke and Duchess were spotted holding hands together. Royal protocol dictates that hand-holding and other signs of PDA are to be avoided as they are frowned upon.
MEGHAN MARKLE AND PRINCE HARRY OPT OUT OF DECADES-OLD ROYAL TRADITION
Breaking birth tradition, 2019
After the birth of Kate Middleton's three children, the Duchess of Cambridge traditionally stepped out onto the hospital steps hours after to introduce her newborns to the world. When Meghan gave birth to Archie, however, that was not the case.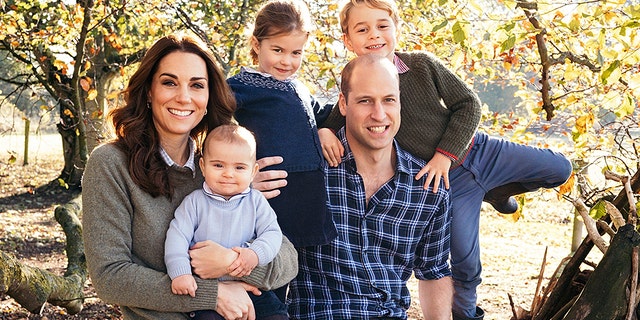 "Their Royal Highnesses have taken a personal decision to keep the plans around the arrival of their baby private. The Duke and Duchess look forward to sharing the exciting news with everyone once they have had an opportunity to celebrate privately as a new family," Kensington Palace said in a statement prior to Archie's birth.
MEGHAN MARKLE'S SURPRISING BIRTH PLANS NOT HER IDEA?
A royal Christmas spent overseas, 2019
Meghan and Harry raised eyebrows when it was revealed that the couple spent their Christmas — and son Archie's first — across the pond in Canada.
As the couple enjoyed their time in the fellow Commonwealth nation, the rest of the royal family stayed back and celebrated in Sandringham in traditional fashion.
It was also noted that a photo of Harry, his wife and their new child was missing from the queen's desk during her holiday address to the nation.
CLICK HERE TO GET THE FOX NEWS APP
What the future holds, January 2020
With Meghan and Harry now departing from their full-time roles as royals, many are left wondering what's next for the couple.
For one, the couple recently filed a trademark to register their own royal charity, which comes roughly six months after they announced their separation from the joint charity previously shared with Prince William and Kate Middleton.
The royal couple will split their time between the U.K. and North America while "continuing to honor our duty to The Queen, the Commonwealth, and our patronages."
The couple will keep their royal titles, if indeed they are allowed.
Stay tuned...