Deadly Cirque du Soleil accidents, from hand slips to wire mishaps
Cirque du Soleil calls itself a "modern circus," using daring flips and tricks to wow packed stadiums for more than 30 years. But, unfortunately, "freak accidents" can happen — and a handful of employees have been killed on the job in recent years.
Veteran aerialist Yann Arnaud, who had been with the company for 15 years, is the latest victim. Arnaud dropped 20 feet onto a stage during the show "VOLTA" in Tampa, Fla., on March 17. He was rushed to a nearby hospital, where he succumbed to his injuries.
"The entire Cirque du Soleil family is in shock and devastated by this tragedy," the entertainment group's President Daniel Lamarre said. "We are currently gathering more information about this tragic event. We are offering our full and transparent collaboration to the authorities as they look into the circumstances of this accident."
Acrobat Sarah Guyard-Guillot was the first onstage Cirque du Soleil casualty. During a show in June 2013, a wire slipped, sending Guyard-Guillot plunging 94 feet to her death.
In April 2015, two years after her death in the show "KA," Cirque du Soleil announced a change in its safety procedures. According to a Wall Street Journal report, "KA" had a much higher-than-normal injury rate as of 2012 — with 56.2 per 100 workers on the show.
"[Guillot-Guyard's death] forced us to review the way we work," Nicolas Panet-Raymond told the newspaper at the time. Panet-Raymond was the Occupational Health and Safety Director of Cirque du Soleil through September 2016. He's currently the company's Senior Director of Global Specialized Services, according to his LinkedIn profile.
When it comes to the circus, performers are aware of the risk, and some even admit injuries are part of the deal.
"The bad part is, you break your legs," one performer told a Vanity Fair reporter, who was writing a profile on the industry in 2015. "The good part is, you get a Mercedes."
From veteran acrobats to an Olympic athlete to a crew technician, here's a look back at those who have lost their lives performing with the group.
Yann Arnaud, 2018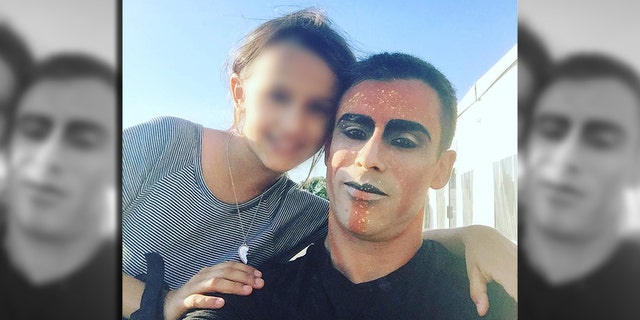 Yann Arnaud, 38, died after his hand slipped off the double rings and fell 20 feet during a "VOLTA" performance in Tampa, Fla. on March 17.
Arnaud was trying out a new act for the first time — something he reportedly posted about on Instagram ahead of the performance, according to the Tampa Bay Times.
"After so much work and training and staging, our straps duo act is finally in the show tonight. It's time to go for it," the French acrobat wrote hours before his death.
Ben Ritter, of Tampa, watched in horror from the stands as he witnessed Arnaud drop. He told the Tampa Bay Times Arnaud was "out cold and not moving."
Olivier Rochette, 2016
Crew member Olivier Rochette, 43, died after he was hit by a telescopic lift in November 2016 as he set up for "Luzia" in San Francisco. Rochette was the son of Gilles Ste-Croix, one of the founders of Cirque du Soleil.
"I am heartbroken," Cirque du Soleil CEO Daniel Lamarre told BBC News in a statement in December 2016. "Olivier has always been a member of our tight family and a beloved colleague."
Rochette's death came just days after Australian Olympic gymnast and Cirque du Soleil performer Lisa Skinner lost her grip and took a tumble during an aerial hoop routine, falling 16 feet to the floor. The acrobat broke a vertebrae and an arm, according to BBC News.
Sarah Guyard-Guillot, 2013
Sarah Guyard-Guillot, 31, fell 94-feet as she was being hoisted up the side of the stage during the conclusion of a June 29, 2013 "KA" show at MGM Grand in Las Vegas, Nevada.
Dan Mosqueda of Colorado Springs, Colorado, told the Las Vegas Sun Guyard-Guillot slipped free from her safety wire and plunged into an open pit below the performers.
"Initially, a lot of people in the audience thought it was part of the [show]," he explained to the newspaper. "But you could hear screaming, then groaning, and we could hear a female artist crying from the stage."
Guyard-Guillot, a mother of two, was born in Paris and had been performing circus-like stunts for more than 20 years. She was an original member of the "KA" cast, traveling with the group for nearly seven years.
Oleksandr Zhurov, 2009
During a training session at a Montreal facility in 2009, Cirque du Soleil suffered its first-ever fatality when Ukrainian acrobat Oleksandr Zhurov, 24, died after falling backward on a Russian swing contraption that launches acrobats up to 30 feet into the air, the Wall Street Journal reported.
The company said the performer was doing general training exercises for the circus when the incident happened. He joined the company a few months prior to the deadly incident.
A coroner concluded Zhurov's death was due to a "banal accident," and confirmed Cirque du Soleil was not in any way responsible, according to a 2009 Globe and Mail report.
Fox News' Christopher Carbone and The Associated Press contributed to this report.