Meghan Markle on relationship with Prince Harry: 'We're in love'
Meghan Markle is finally opening up about her relationship with Prince Harry.
The 36-year-old actress spoke to Vanity Fair for its October issue, proudly calling the British prince her "boyfriend."
"We're a couple. We're in love," Markle said in the interview published on Tuesday.
"I'm sure there will be a time when we will have to come forward and present ourselves and have stories to tell, but I hope what people will understand is that this is our time. This is for us," Markle said. "It's part of what makes it so special, that it's just ours. But we're happy. Personally, I love a great love story."
Markle and Prince Harry met in July 2016 and their relationship has caused a media storm since it became public. Harry confirmed in November he was dating Markle when the Kensington Palace issued a statement on the "harassment currently being experienced by Meghan Markle and her family." He also slammed media reports and "social media trolls" focusing on Markle being biracial, calling it outright racist and sexist.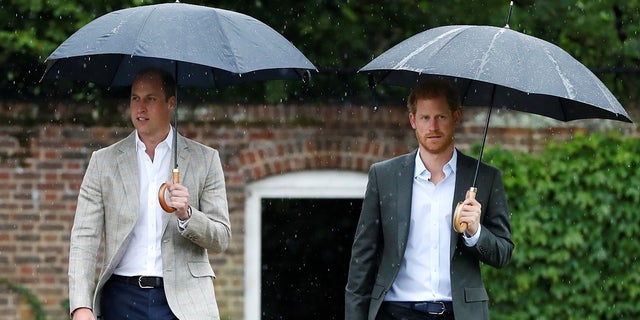 The couple has worked to avoid being in the public eye and keep their relationship as private as possible, but Markle admitted "it has its challenges."
"And right out of the gate it was surprising the way things changed. But I still have this support system all around me, and, of course, my boyfriend's support," she said.
Markle currently lives in Toronto to film "Suits" and often travels to London in between. She is passionate about her philanthropy work, a bond she shares with Harry. As to avoiding and moving past the tabloid rumors and stories, Markle said it's "really simple."
"We're two people who are really happy and in love," the "Suits" actress said. "We were very quietly dating for about six months before it became news, and I was working during that whole time, and the only thing that changed was people's perception. Nothing about me changed. I'm still the same person that I am, and I've never defined myself by my relationship."