Matthew Perry was 'scared' into taking new role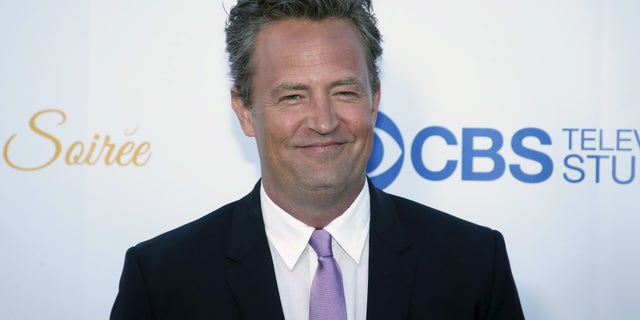 NEWYou can now listen to Fox News articles!
Pasadena, Calif. – Matthew Perry is best known for his sitcom roles, but he needs a break from sitcoms for now.
"... You won't be seeing me on a sitcom for a while," he told FOX411.
Perry will appear as Ted Kennedy in the upcoming series "The Kennedy's - After Camelot."
"Jobs like this ('The Kennedy's - After Camelot') and writing… they are more interesting to me," he told us. "I don't even know how many episodes of sitcoms I've done, but I've done a lot of them and this stuff is more interesting."
The actor said he took on the role because it posed a challenge.
"I took this job because it scared me. I read the first four scripts and the portrayal scared me," he said. "There was a lot of emotion and tragedy to be played, just the age range of stuff. It's by far the most challenging role I've ever played."
In speaking to reporters at the Television Critics Association Winter Press Tour, he said he admired Kennedy.
"As a man who has been forced to transform his life many times, I really admire the changes he made," he said.
Perry said he is impressed by the way Kennedy transformed his life from a "younger guy who had a lot of bad habits to the guy who really helped a lot of people."
Perry stars alongside Katie Holmes as she steps back into Jackie Kennedy's shoes for the second time in six years.
"I really feel so honored to play Jackie for the second time," she said. "Particularly this part of her life because it was the '70s and Jon (Cassar, director) and I talked about how that was going to affect the look of this miniseries, we got to work in a different way than we worked together before. It was like another step from the first time we did it"
"The Kennedy's - After Camelot" premieres April 2nd on Reelz.