Matthew McConaughey unrecognizable after weight loss for role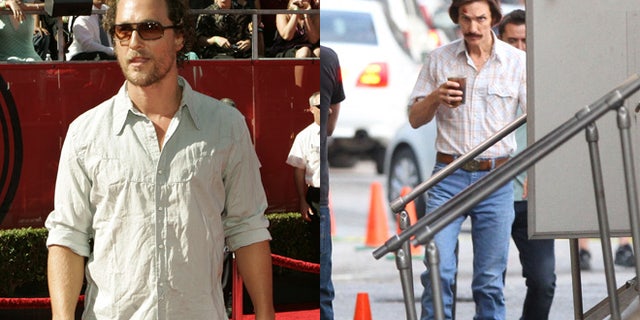 Matthew McConaughey is vanishing before our eyes.
The actor has lost 30 pounds for his role as an AIDS patient in the mid-1980s in the movie "The Dallas Buyer's Club."
"Matthew starts shooting this weekend, so he's at his absolute lowest weight," a source close to the actor told People. "In a month, he'll begin to put it back on."
PHOTOS: More shocking pics of Matthew McConaughey on set.
The McConaughey household, on the other hand, is remaining weight constant, as wife Camila is pregnant and due to give birth to their third child this winter.
McConaughey, 43, is almost as well known for showing off his bulging muscles as he is for his acting career, so much so that old friend Matt Damon has developed a spot-on impersonation of McConaughey lobbying for more pectoral time in his movies.