Mark Wahlberg celebrates LeBron James' L.A. Lakers move with shirtless Instagram post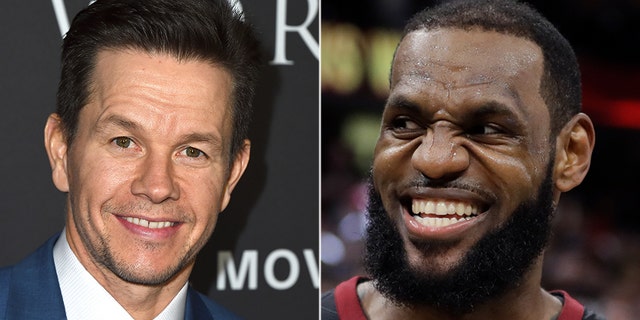 Mark Wahlberg celebrated NBA star LeBron James' decision to head to the Los Angeles Lakers with a shirtless Instagram snap.
Wahlberg shared the image with his 9.3 million followers on Monday. In the photo, he can be seen flexing his muscles on top of a desk while another man sits below.
"Congrats @kingjames going to the Lakers," the Boston Celtics supporter wrote, tagging the basketball star's Instagram account.
Wahlberg, 47, also referenced what he claims will be the Celtics' dominance of the Eastern Conference.
"@celtics will now run the East for a LONG TIME," he added. "#allthewayup."
GUY PEARCE SAYS DISGRACED 'L.A. CONFIDENTIAL' CO-STAR WAS 'A HANDSY GUY'
So far, the post has 673,000 likes and more than 7,000 comments on Instagram with multiple users reacting to Wahlberg's physique.
"Ok, your body is amazing! How do you do it at our age? Keep on keepin on my brother!" one fan wrote.
"Bodybuilder! Looking good" another said.
"Hahahahaha, nice post with the muscles!!😁" someone else commented.
NBA fans debated about other teams in the comments section.
"Sorry Mark but don't you mean the RAPTORS will take the East for a LONG TIME?" one person said.
"Sixers are gonna have something to say about that come next May there Marky," a different commenter wrote in.
"Nope Knicks coming," one person said.
The photo comes after James' agency announced Sunday night that he has agreed to a four-year contract with the Lakers.
Klutch Sports Group announced that the contract would pay James, 33, a fully guaranteed $154 million. ESPN reported that the fourth year of the deal was a player option that James can decline in order to become a free agent again after the 2020-21 season.
This is the third time in eight years that James has changed teams via free agency. He left the Cleveland Cavaliers following the 2010 season to go to the Miami Heat. He returned to Cleveland following the 2014 season.
Fox News' Samuel Chamberlain contributed to this report.