Mark Consuelos hints he could join wife Kelly Ripa as co-host 'a couple times'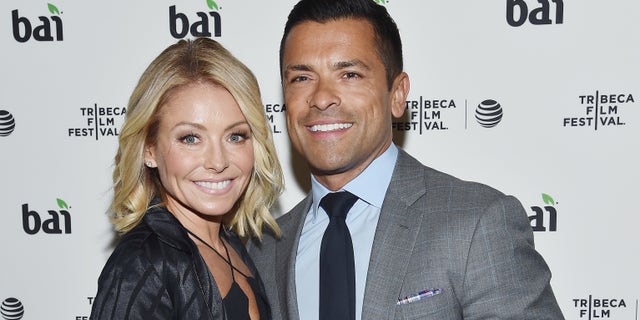 NEWYou can now listen to Fox News articles!
Actor Mark Consuelos is busy with his new show "Pitch" but that doesn't mean he doesn't have some time to help out wife Kelly Ripa as she looks for a new co-host.
Speaking with E! News at the Upfronts in New York earlier this week, the 46-year-old said fans could expect to see him on TV with Ripa sometime soon.
"I think a couple of times," Consuelos said when asked about the issue, though he evaded any other questions surrounding the morning show.
Ripa, who celebrated her 20th anniversary with Consuelos last month, credits her husband for helping her see past some of the anger she felt after being blindsided by Michael Strahan's exit from the show.
"Mark is such a smart guy and is always, in the face of business, very dispassionate," she told People magazine. "He looks at it like a business decision, and he says to me, 'There's nobody better at this than you,' spoken like a supportive spouse."
She said Consuelos put the entire incident into perspective noting that the network's decision to not include her in discussions about Strahan's exit was actually a vote of confidence.
"He said, 'They trust you. There's a reason that it's sort of taken for granted that you're going to prevail and find another incredible host, because they've seen you do it in the past,'" Ripa said. "He just put it together in a beautiful package for me and made it very palatable, very matter-of-fact and very sensible."
As for his new show about the first female baseball pitcher in the major leagues, Consuelos said it's "inspiring, motivating and transcendent."
"The show that I did made it through a long list of hurdles," he told E! News. "I watched the pilot today. I think it's fantastic! It's very inspirational."
He added: "I think the message is that certain things shouldn't stop you from achieving your dreams. That's very, very true and representative in this pilot."