Kelly Ripa says Mark Consuelos was 'supportive spouse' during Strahan debacle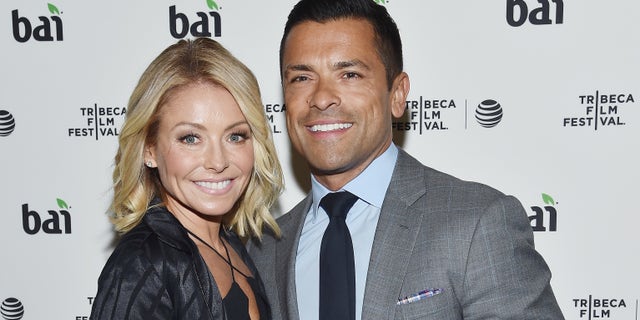 During the recent drama surrounding her daily morning show, Kelly Ripa turned to her husband Mark Consuelos for support.
The long-time host of "Live with Kelly and Michael" said that her husband of 20 years was her rock following the surprise announcement last month that her co-host Michael Strahan would be leaving after four years for a role on "Good Morning America."
"Mark is such a smart guy and is always in the face of business very dispassionate," she told People magazine. "He looks at it like a business decision, and he says to me, 'There's nobody better at this than you,' spoken like a supportive spouse."
She said Consuelos put the entire incident into perspective noting that the network's decision to not include her in discussions about Strahan's exit was actually a vote of confidence.
"He said, 'They trust you. There's a reason that it's sort of taken for granted that you're going to prevail and find another incredible host, because they've seen you do it in the past,'" Ripa said. "He just put it together in a beautiful package for me and made it very palatable, very matter-of-fact and very sensible."
After the news of Strahan's exit hit the news, Ripa, 45, and Consuelos, 46, jetted off to an already-planned Caribbean getaway with their children Michael, 18, Lola, 14, and Joaquin, 13.
Strahan's last show airs Friday.